Wishes for sharing, safekeeping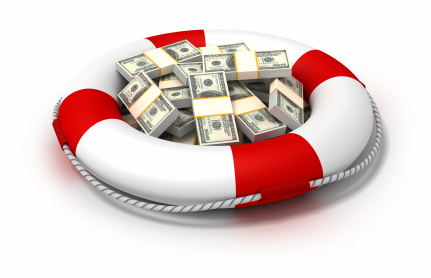 By Joel Dresang
My wife and I have a gift for our children, and I just got a box to put it in.
The box is fireproof, waterproof and weighs 40 pounds. And while we have informed our daughters about it, so it's no surprise, we also have warned them not to be eager to open it. They shouldn't get into it until we're gone.
When everyone was home for Thanksgiving, we talked about our estate plan, with a newly updated will and designations for both durable power of attorney and health care proxy. We got them to sign forms and ask questions and offer suggestions.
Knock wood, we're in good health and have miles to go before we sleep, but our gift is peace of mind for all of us. Our daughters shouldn't have to worry about what to do when, eventually, we depart. We have the chief concerns covered.
They can home in on fine points we have not yet specified, such as what to serve at our going-away party and what music to perform (One daughter already has requested that she have authority over funeral arrangements.).
For Mary and me, sharing our plans allows us to believe that we have prepared our family for a life event that none of us finds appealing. One of the last of a lifetime of lessons I learned from my brother who died unexpectedly in March was to do what we can to ease the hassles of our survivors.
Not only does the box provide safekeeping for the documents our daughters will require, but it offers another opportunity to talk as a family about distant plans. Such communication is essential, especially considering that estate planners have identified family conflict as the top threat to successful succession.
Here is what we are putting in the box:
Instructions. An overall guide to what to do, including a table of contents for what we have filed in the box.
Contacts. A list of who they're going to call. "Ghostbusters," shouted one of our daughters, to the laughter of the others. We're including more normal suggestions, though, such as our investment advisor, the lawyer who prepared our estate plan, Mary's brother who is our accountant, our insurance agent, our primary physician and a friend who's a real estate agent.
To make the act of surviving us easier, we have assured our daughters that they won't be acting alone. They'll be working with professionals we trust to provide for the best interests of our family.
List of accounts. A snapshot of how much we have and where it is. The box contains a printout of our financial assets, separated by account, where the account is located and a recent balance. This should be one of the documents we update periodically. The list also includes where we get health insurance and where we pay our mortgage and credit cards and where our pensions are held.
Marital property agreement. Because our estate is relatively simple and we reside in a marital property state, this document serves as our will, avoiding lengthy, expensive court proceedings and transferring our wealth first from one spouse to the other and then to our offspring.
Durable power of attorney. This grants broad authority after the surviving spouse to our designated agents so they can act in our interest on financial matters.
Medical power of attorney. This delegates medical decision making to our daughters after one of us is gone and the other is proclaimed by two physicians to be unable to make decisions alone. Our attorney suggested making this document widely available, including to our medical providers.
Invaluable documents. Including passports, Social Security cards, birth certificates, our marriage license and car titles.
Electronic files. Flash drives and discs containing family photos and home movies.
Passwords. The older we get, the more our box will become a relic of the past – a repository for ink-on-paper records and information increasingly available more conveniently through secure online accounts. I have been using a cloud-based password manager to help me keep track of the dozens of passwords I use. That should help us facilitate our survivors' access to our digital legacy.
In addition to filing materials in the box, we'll upload electronic copies of key documents in the Morningstar client web portal, where we and our investment advisor can have secure online access to them.
It feels gratifying to get this out of the way – updating our plans, organizing the paperwork, discussing it with our daughters. Yet, we know this is an ongoing process. We told our daughters as much.
Importantly, we have established as a family that these are important practical matters that we can discuss without being morbid or obsessive. Although our wishes will be locked in a box for years and years, they're still out in the open.
Joel Dresang is vice president-communications at Landaas & Company.
Learn more
Choosing and using a home safe, Consumer Reports
How to get your financial house in order before you die, by Michelle Singletary, The Washington Post
A testament to update before you're late, by Joel Dresang
Estate Planning FAQs, American Bar Association
Estate Planning: Power of Attorney, Financial Industry Regulatory Authority
Help for agents under a power of attorney, Consumer Financial Protection Bureau
5 tips for naming beneficiaries, a Money Talk Video with Mike Hoelzl
Plans to consider, by Lexie Brown
Keeping family in the financial loop, a Money Talk Video with Isabelle Wiemero
When a loved one passes, what happens to their accounts?, by the Financial Industry Regulatory Authority
(initially posted Nov. 29, 2018)
Send us a question for our next podcast.
Not a Landaas & Company client yet? Click here to learn more.
More information and insight from Money Talk
Money Talk Videos
Follow us on Twitter.
Landaas newsletter subscribers return to the newsletter via e-mail.