What We're Reading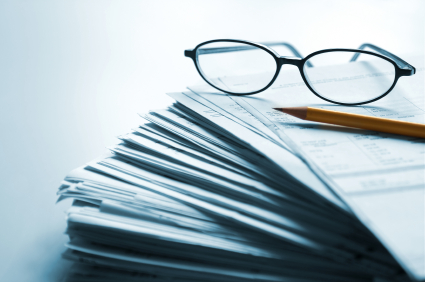 An occasional sampling of what's catching the eye of professionals at Landaas & Company
Nobel laureate Paul Krugman agrees with many economists that the U.S. economy is overheated, but so too, he says, is hand-wringing over an impending recession. "There is always a chance of a recession in the near future," he writes in The New York Times. The Federal Reserve and other policymakers are trying to avert a recession, Krugman notes. And although he guesses they'll succeed, if there is a recession, what it looks like depends on whether they temper economic growth too much or not enough.

Suggested by Bob Landaas
In trying to control inflation on the demand side of the economy, the Fed and other central banks face extraordinary challenges on the supply side. Among the obstacles, according to an article in The Wall Street Journal, are trade policies, natural disasters and sanctions and other disruptions from Russia's invasion of Ukraine. For years, inflation and interest rates were low because of "chronically weak demand and a seemingly limitless supply of capital, labor and raw materials," the article says. Now, the tables have turned.
Suggested by Paige Radke
Employers are losing sleep over how to hire and keep the workers they need. Before COVID-19, job postings outnumbered job seekers. It's an even wider gap now. The situation is complicated with many components, but a report in The Wall Street Journal examines an often overlooked factor in staffing woes: Immigration.

Suggested by Brian Kilb
Amid much ado about inverted yield curves predicting recessions, an economist credited for first observing such expectations between short- and long-term Treasurys cautions not to jump the gun. Campbell Harvey, from Duke University, said on "The Indicator" podcast that inversions for less than three months were not as worrisome. Harvey also noted that his model compares yields between 10-year and 3-month Treasurys. "I think that it's difficult to make the case without any evidence that you should be looking at the 10-year minus 2-year rather than the 10-year minus 3 months," Harvey said.
Suggested by Joel Dresang
(Please note: We try to avoid linking to articles that require subscriptions, but we cannot control others' websites. We apologize for any inconvenience.)
(initially posted April 29, 2022)
Send us a question for our next podcast.
Not a Landaas & Company client yet? Click here to learn more.
More information and insight from Money Talk
Money Talk Videos
Follow us on Twitter.
Landaas newsletter subscribers return to the newsletter via e-mail.