Successful solstice celebration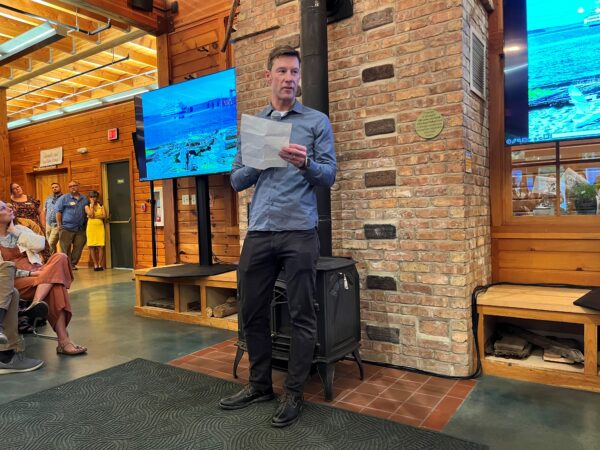 The Urban Ecology Center raised more than $200,000 through its annual Summer Solstice Soirée.
The June 16 event, at the Urban Ecology Center's main campus, at Milwaukee's Riverside Park, included a nature walk with trivia questions aimed at teaching attendees more about the organization and its achievements. The UEC engages tens of thousands of people a year as participants and volunteers in environmental education, land stewardship, food sustainability, community science and outdoor recreation.
The evening also had a catered casual dinner, themed cocktails and fund-raising auctions. Among the auction items was a one-week stay at a recently remodeled century-old home on the Puget Sound, in Seattle.
Steve Giles (above) and his wife, Jennine Pufahl, arranged for the vacation spot. And when interest in the item came down to two competitive bidders, Steve and Jennine agreed to provide the place to both of them.
Steve is a longtime supporter and former board member of the Urban Ecology Center. Landaas & Company returned as a premier sponsor of the Summer Solstice Soirée.
(initially posted June 30, 2023)
Send us a question for our next podcast.
Not a Landaas & Company client yet? Click here to learn more.
More information and insight from Money Talk
Money Talk Videos
Follow us on Twitter.
Landaas newsletter subscribers return to the newsletter via e-mail.