Recession in the rearview, what's next?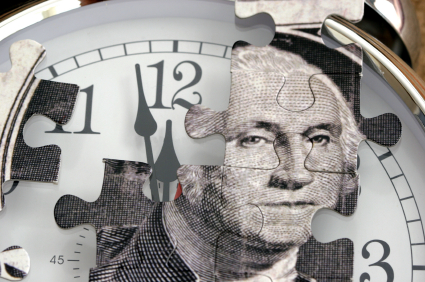 By Kyle Tetting
With the advance estimate of gross domestic product for the second quarter just released, it's clear the economic recovery is well on its way. At a 6.5% seasonally adjusted annual rate, the U.S. economy has strung together four consecutive quarters of growth that far outpace any stretch we've seen in at least the past couple of decades. Immense government intervention has aided the recovery, but another quarter of strong economic growth is welcome, given the significance of the early pandemic declines.
Consider that the most recent recession, which we entered in February of 2020, ended more than a year ago. Typical of any recession, it took the official announcement more than a year to arrive, with the July 19 statement from the National Bureau of Economic Research marking an end to the shortest recession on record. It's no wonder, even absent an official statement, stocks had already begun to push to new highs by the middle of last summer.
Of course, like all recoveries, questions persist about what comes next. With four solid quarters already in the books since the recession ended, comparisons will get harder. Rates of growth, often compared on a quarter-to-quarter or year-over-year basis, tend to slow because the prior period provides a more robust comparison. It's one reason why the early innings of a recovery come as such a surprise: Growth looks great because the comparisons are so easy. While it's not a foregone conclusion that economic growth moderates anytime soon, the easiest comparisons are behind us.
Earnings growth forecasts are facing a similar challenge now. As the second quarter began, forecasts from Refinitiv called for earnings growth for the S&P 500 to exceed 15% in 2022 compared to 2021. That number has fallen to a bit more than 10%, though the decrease in the growth rate reflects a tougher point of comparison as earnings this year are far better than expected. Estimates for real dollar-per-share earnings have grown nearly 5% in the last three months.
While the numbers are important and it is interesting to show the impact of a good or bad quarter for growth, too narrow a view obfuscates the simple reality that things have been improving for quite some time. As importantly, we have a long way to go.
The pandemic-induced recession left more than 22 million Americans without jobs. While we've largely recovered pre-recession economic output, 30% of those lost jobs still have not returned. There are a multitude of reasons why more than 6 million Americans remain out of work, but the potential for further improvements in employment create a stout tail wind to economic growth.
Public health measures forced meaningful shifts in work environments, creating overnight demand for technology that facilitated new ways of collaborating. It had always been expected that much of these changes would persist and despite a return to the office, we continue to hone our new skills. But beyond video chats and remote access, tools we glommed onto early in the pandemic, nearly every business is looking to further future-proof their operations after lessons learned last March.
Stocks recovered losses far more quickly than most analysts anticipated, then vaulted even higher. As stocks recaptured prior highs, it was difficult to see support for such lofty valuations. Still, strong corporate earnings continue to roll in, with our expectations for the future continuing to support what has been an incredible run for stocks.
The pandemic shined a light on many issues facing investors, but perhaps the biggest potential risk was a lack of imagination. An inability to see how the economy and markets could stabilize, even as the pandemic raged on, caused many to miss out on some of the best days investors have ever seen. Decisive policy response, coupled with the ingenuity and adaptability of resilient businesses, averted the worst-case outcomes for many and helped expedite the earliest days of recovery.
As we look ahead, especially considering the opportunities that still abound, we shouldn't let a lack of imagination stand in the way of participating in further recovery. The easiest comparisons may be behind us and the obvious deals may be gone, but a return toward a more normal rate of growth still bodes well for investors.
Kyle Tetting is director of research and an investment advisor at Landaas & Company.
(initially posted July 29, 2021)
Send us a question for our next podcast.
Not a Landaas & Company client yet? Click here to learn more.
More information and insight from Money Talk
Money Talk Videos
Follow us on Twitter.
Landaas newsletter subscribers return to the newsletter via e-mail.