Knowing your age, colas, doing the math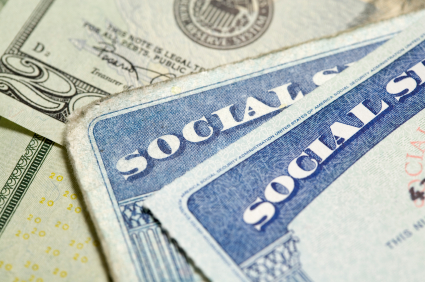 By Joel Dresang
Everyone likes a sure thing, and I'm pretty sure I've found one.
It's a retirement account I've been contributing to since I was a teenager, and it promises a monthly payment for life. If I put off taking the payment, its amount goes up 8% a year until I'm 70. Once I take it, the amount gets an automatic annual raise to keep pace with inflation.
And, this account isn't tied to the stock market, so its steady payments will cover a chunk of our living expenses in retirement without forcing us to disrupt our long-term investment plans.
I hope it's not a riddle that I'm referring to Social Security.
"It is a great deal. And it's a great benefit to all retirees who have been spending their entire career paying into the system," Adam Baley says.
"Social Security is the single best anti-poverty program we have in America," Theresa Ghilarducci, a retirement expert and economist The New School for Social Research, wrote recently in Forbes. Nearly two-thirds of those 65 and older rely on Social Security for at least half of their income, she says, and about a third count on it for 90% or more of their income.
If you haven't already, set up a free, secure, personalized Social Security account online https://www.ssa.gov/myaccount/
For as important as Social Security is, though, many Americans are unaware of its potential. In a couple of Harris polls recently for the Nationwide Retirement Institute, survey respondents displayed costly ignorance about Social Security overall and even how the program helps them personally. Here's how you can learn from their lack of knowledge.
Know your age. Only one in eight of those surveyed could correctly guess their full retirement age, at which they're entitled to receive their full retirement benefit. (It's 67 for those born in 1960 or later but lower if you're older. Find your full retirement age here.)
Delayed gratification. Although you can start receiving Social Security at 62, you get locked in at a lower amount the farther you are from full retirement age. In the survey, about half incorrectly thought they can start benefits early and the payment would just jump to the full amount when they reach full retirement age. Nope. Of those 58 and older and not already receiving benefits, two in five planned to tap in early – one in four of them while still working. As Lisa Lewitzke notes, working while collecting Social Security could subject up to 85% of your benefits to taxes.
Family friendly. In the poll, nearly a third did not know that their Social Security benefits might also apply to a spouse (even an ex-spouse) and children.
Inflation-adjusted. More than a third of respondents did not know that Social Security benefits get annual cost-of-living adjustments (COLAs). With inflation as high as it's been, the 2023 adjustment should be the biggest in more than 40 years. (Social Security is scheduled to release the number on Oct. 13.)
"Every year we find that all generations need more Social Security education," Tina Ambrozy, an executive at Nationwide, said in a statement, "but in this uncertain economic environment it's more important than ever for people nearing retirement to understand that their Social Security benefits are protected against conditions such as inflation."
Ghilarducci calls Social Security's COLA "a blessing in times like these."
"Although seniors have many financial challenges, those living on Social Security are at least better protected against price hikes," Ghilarducci wrote recently in Forbes.
Likewise, Alicia H. Munnell, director of the Center for Retirement Research at Boston College, recently noted on MarketWatch how valuable the COLA makes Social Security. "The bottom line is that retirees do not live on fixed incomes," Munnell wrote, "their monthly benefits go up when prices rise."
Even more than the COLA, those entering retirement need to mind their full retirement age and the benefits cuts for retiring early. Of 3.3 million people first claiming Social Security benefits in 2020, 49% received reduced payments from early enrollment. On average, their benefits were 43% lower than those who claimed at full retirement age or later. The difference was about $7,000 a year less for early claimers.
Already receiving Social Security?
Through your personal online account, you can:
Get your benefit verification letter.
Change your address and phone number.
Start or change direct deposit of your payments.
Get a replacement Medicare card.
Get a replacement SSA-1099 or SSA-1042S tax document.
For my part, I'm about midway between when I was first eligible for Social Security (62) and when I reach full retirement age (66 and 8 months). If I wait to claim my benefit at 66 and 8 months, I lock in at a monthly benefit that's 20% higher than if I took it right now. If I wait to 70, the payment shoots up another 30% — a difference that amounts to more than $17,000 a year for me.
Delaying Social Security claims is such a sound deal that researchers at Boston College are exploring ways to entice workers to postpone declaring their benefits to maximize the amounts. One strategy is to withdraw more spending money from 401(k) accounts until they reach full retirement age for Social Security.
Of course, Social Security benefits and how they fit in to retirement funding varies by individual. Many factors figure into determining when to claim Social Security.
"It takes going through the math and finding what's right for you," Adam says. "I review it with clients every year when we sit down and prepare a retirement income projection. We revisit it because life changes, goals change, health changes. Somebody who maybe wanted to retire at 65 is no longer able to work at 61. That's a big difference, and when the facts change, the strategy needs to change with it."
I look at my Social Security Statement through my secure online account at least once a year. As I keep track of how those sure-thing benefits might fit into my future living, Adam reminds me it's not all about the numbers.
"Sometimes the answer to all of this isn't math, you know? Sometimes, it's life," Adam says. "The math helps you make an educated decision and frame it in a way which leads to better choices."
Joel Dresang is vice president-communications at Landaas & Company.
(initially posted September 30, 2022)
Send us a question for our next podcast.
Not a Landaas & Company client yet? Click here to learn more.
More information and insight from Money Talk
Money Talk Videos
Follow us on Twitter.
Landaas newsletter subscribers return to the newsletter via e-mail.