Interns: Da'Mariyona Strong and Sarah Zori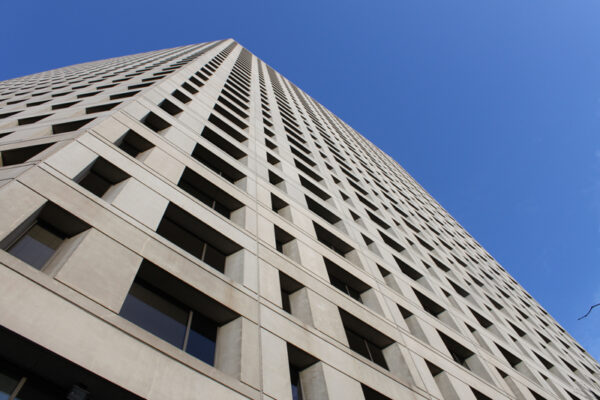 In collaboration with the University of Wisconsin-Milwaukee Center for Student Experience and Talent, Landaas & Company has hired two students for the fall 2023 semester.
The students will assist Landaas & Company staff and gain insights into the work of investment management. The students are both studying in the UWM business school and work at the office part-time so they can attend classes.
The internships are through the Student Success & Talent Pipeline Initiative.
Da'Mariyona Strong
Da'Mariyona Strong says the opportunity of working at Landaas & Company spoke to her grandmother's advice to learn about handling money.
"She just believes it's one of the most valuable things to be knowledgeable about in life," Da'Mariyona says.
A third-year student, Da'Mariyona has an array of job experience, including work at a trucking company, a supermarket, a Kwik Trip and a YMCA.
"This is just widening my portfolio of experience," Da'Mariyona says of the internship.
She sees herself learning from each of her positions. For instance, she says being a swim instructor for children taught her patience and the need to individualize her approach.
"Everyone's different," Da'Mariyona says. "Everyone comes from different backgrounds. Everyone has different opinions, different point of views. So, I think it's valuable to just keep that in mind when interacting with people and getting to know them."
Sayeda Sarah Zori
Sarah Zori recalls when she was 7 or 8, in an airport with her mother, seeing an older woman sitting on the ground, weeping. Sarah watched her mother console the woman and help her get to where she was going. Sarah and her mother missed their plane and had to catch a later flight. But the accomplishment of helping another person made a connection with Sarah.
While pursuing college, Sarah worked a number of retail jobs, including at a soccer store, as a pharmacy technician and as a bank teller. She says the work enabled her to feel for herself the fulfillment of helping customers.
"Just talking with them, empathizing with them, that was a really good experience," Sarah says. "I feel like I've had great experiences with people everywhere."
Sarah is scheduled to graduate in December 2023 with a degree in finance.
Bernadette Moyer
Landaas & Company continues to employ summer intern Bernadette Moyer, also a business student at UWM. Read more about Bernadette here.
—
(initially posted Nov. 6, 2023)
Not a Landaas & Company client yet? Click here to learn more.
More information and insight from Money Talk
Money Talk Videos
Follow us on Twitter.