Halfway through 2023, outlook improving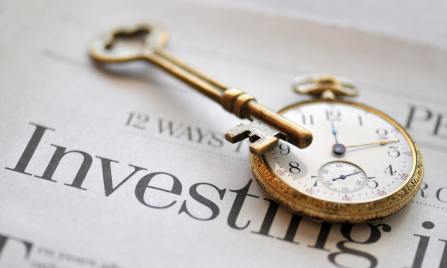 By Kyle Tetting
With half a year in the books, it's an interesting time to circle back on past prognostications. On the heels of 2022 – one of the worst for balanced portfolios in 100 years – earlier forecasts were decidedly more difficult. Add in a Federal Reserve that was still talking tough and the potential for further economic weakness, and we'd be forgiven for erring on the side of caution.
Reasonable caution is always appropriate, but investors too focused on the risks missed out on a lot across the first six months of 2023. The S&P 500 – one of the broader measures of large U.S. stocks – retested highs not seen since April 2022. Technically, the S&P even entered a new bull market in mid-June after advancing more than 20% from October 2022 lows.
Lost in the euphoria, however, is the fact that the first half of 2023 was a story of just a handful of names. The return on the S&P 500 absent those names was much more modest. In other words, strong first-half returns for the S&P 500 don't completely reflect investors' opinions about the market beyond a handful of companies.
While such a statement may be concerning, it's important to note that earlier prognostications weren't all that optimistic about the first half of 2023. Earnings growth for S&P 500 companies stagnated at the end of 2022, and that stagnation continued into this year, as expected.
Because earnings forecasts didn't paint an overly optimistic picture about the near term, investors remained cautious. Add to that an investment landscape that finally offers alternatives to stocks in the form of higher interest rates, and investors haven't been in a hurry to dive back into the stock market.
With just a handful of names up so substantially to start the year, continuing first-half performance into the rest of the year requires a broadening of participation. And, it appears, that may be just what we're seeing.
With the "easy" gains squeezed out of a few tech stocks in the first half, investors have begun to look with renewed effort at the rest of the market. So far, they like what they see.
Forecasts for late 2023 and early 2024 call for an acceleration of earnings growth in consumer stocks, industrials and financials, so investors are looking beyond technology names, even as those tech stocks still have plenty to offer. That is an encouraging sign. While the second half of the year will certainly look different, different doesn't have to mean worse.
Adding to the optimism, the investment return on caution has markedly improved. For much of the past decade, the choice between stocks and less-volatile alternatives like bonds and cash carried significant differences in return expectations. With interest rates near zero, safety couldn't come close to the return potential that stocks offered. Now, with the Federal Reserve signaling a potential end to the current rate hike cycle in the coming months, the choice between stock and bond isn't quite as simple.
We had to put up with a challenging year in 2022. But, with better choices available to balanced investors, the outlook now appears more encouraging.
As is typical, a look ahead includes uncertainties surrounding slowing economic growth, ongoing concerns about inflation and any number of unknowns. But, halfway through 2023, we can be encouraged by strong returns so far and an improving outlook for both earnings and interest rates. And with a more robust opportunity in bonds and cash, balanced investors now face a very different environment than the one we struggled through last year.
Kyle Tetting is president of Landaas & Company. 
(initially posted June 30, 2023)
Not a Landaas & Company client yet? Click here to learn more.
More information and insight from Money Talk
Money Talk Videos
Follow us on Twitter.