Golf outing that's a game changer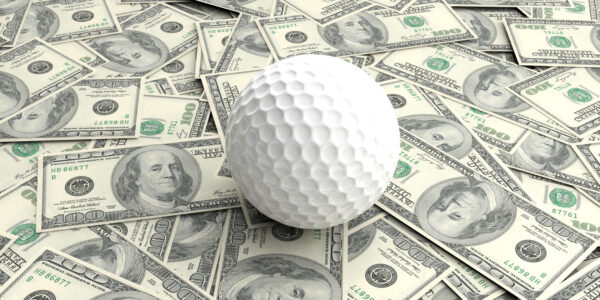 Golfers participating in the Dads Open Classic Scramble on Sept. 9 will be doing more than enjoying a challenging game in the great outdoors. They'll be raising money to help young people learn life lessons from golf.
The Dads Open benefits First Tee Southeast Wisconsin, a nonprofit that makes golf more accessible and affordable to underprivileged youth. First Tee uses golf instruction to teach lessons that extend beyond the game.
"At the heart of it all, golf has this amazing power to bring people together, and that's exactly what the founders of this outing had in mind. We have formed and solidified incredible friendships, learned life lessons, honed our skills, and made memories just from spending time together on the course," said Kendall Bauer, vice president and investment advisor at Landaas & Company.
"That's why we're so passionate about supporting First Tee. They're doing something truly special by opening up the world of golf to future generations, especially those who might not have had easy access otherwise. The organization not only teaches essential life skills on and off the greens but also empowers young individuals to flourish by knocking down barriers that might stand in their way."
Professional golf leagues founded First Tee in 1997 as a way to introduce the sport to more children. They also wanted more children to benefit from the discipline of golf.
An example of First Tee Southeast Wisconsin's efforts is a partnership between First Tee and Milwaukee County Parks to allow golfers under age 18 to play free at the Noyes Park Golf Course in Milwaukee.
Landaas & Company is the lead sponsor of the Dads Open Classic Scramble, which is in its third year at Washington County Golf Course, in Hartford, Wis.
(initially posted July 28, 2023)
Not a Landaas & Company client yet? Click here to learn more.
More information and insight from Money Talk
Money Talk Videos
Follow us on Twitter.