Evergreen support for nature center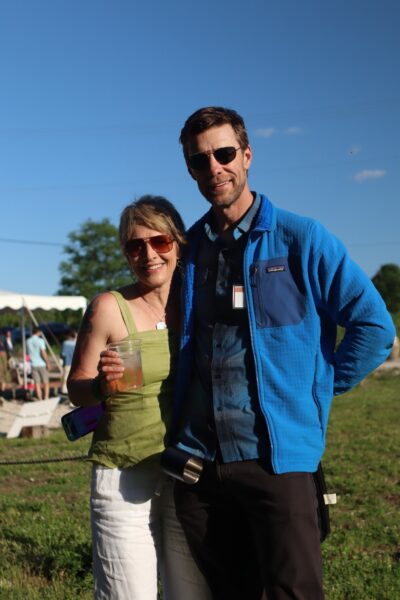 On a breezy sunny evening, amid songbirds and street noises, a couple hundred well-wishers gathered in Milwaukee's Riverside Park to raise more than $225,000 for the Urban Ecology Center.
The outdoor event on June 17, called the Summer Solstice Soirée, helped the nonprofit collect individual donations, sponsorship gifts and auction bids.
The Urban Ecology Center is a community-based organization with a mission to connect city dwellers with nature and one another. It engages tens of thousands of people a year as participants and volunteers in environmental education, land stewardship, food sustainability, community science and outdoor recreation.
"This year's Summer Solstice Soirée was another successful event for the Urban Ecology Center," said Steve Giles, vice president and investment advisor at Landaas & Company. "It was great to see all the supporters come together on a beautiful evening to help support its mission." Steve has been on the center's board of directors since 2016.
The Urban Ecology Center began 30 years ago through concerned neighbors of Riverside Park, on Milwaukee's east side, and now includes locations in Washington Park and the Menomonee Valley.
Though just short of the goal of $235,000, the 15th annual fundraiser brought in more than the previous year. Landaas & Company returned as a premium sponsor of the event.
(Photo: Steve Giles and his wife, Jennine, via Urban Ecology Center)
(initially posted June 30, 2022)
Send us a question for our next podcast.
Not a Landaas & Company client yet? Click here to learn more.
More information and insight from Money Talk
Money Talk Videos
Follow us on Twitter.
Landaas newsletter subscribers return to the newsletter via e-mail.