Technically, follow fundamentals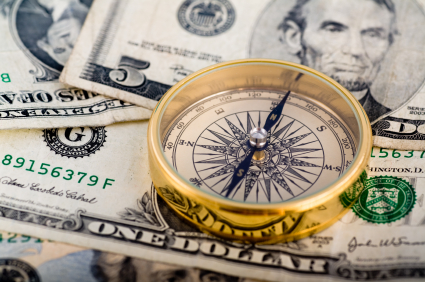 By Bob Landaas
I got a question from a client on a somewhat obscure technical indicator called the Hindenburg Omen.
I want to use this as an opportunity to talk about the difference between technical and fundamental analysis and to weigh in on the difference and talk about what we like.
Most people who manage money professionally look at fundamental analysis. We care about economics. We care about earnings from companies. We care about political trends. We care about money policy, and we care about the global economy.
Technical analysis just looks at trading patterns in the markets. They care about 50-day, 100-day moving averages, advance/decline lines, the number of stocks hitting new highs, the number of stocks hitting new lows, and on and on. They're just trying to discern patterns in trading in an attempt to predict the future.
Occasionally, I get asked when a certain indicator is flashing a sell – like the Hindenburg Omen did recently. In the past, we have talked about and ridiculed such indicators, including the Golden Cross patterns. You typically see these when the markets have hit new highs because it's pretty easy to say when the markets hit a new high, "Gee, I'm a little bit worried about the near future; maybe we're going to see a sell-off."
Playing to Fear
Named for the disastrous 1937 zeppelin airship explosion, the Hindenburg Omen is a stock trading pattern marking extraordinary volatility. The pattern supposedly signals a time to sell stocks. Between separate media reports of the omen in late May and mid August, the S&P 500 advanced more than 1.5%.
Here's why I'm telling you this.
Every time you read an article about some technical indicator, throw it in the garbage. You've got a better chance of having a good day reading the funny papers than you do reading about technical analysis.
It reminds me of the comment that one indicator has called 16 of the last four recessions. These indicators have all these false reads. Every now and then, like a stopped clock, they're accurate. But in far too many cases, they cry wolf when there's no wolf around.
I thought my client asked an interesting question, and it did cause me to learn about the Hindenburg Omen, which got a lot of publicity.
I know after having done this for so long that there are two emotions that you can take advantage of in selling stocks for a living: Fear and greed. They're both very powerful emotions. I think it's wrong to appeal to either emotion. We're a middle-of-the-road type firm, fairly cautious, fairly conservative, but we know when to put the pedal to the metal.
I'm always annoyed when I see these technical signs flashing a sell or a buy.  Occasionally, they're right. Most of the time, they're wrong. And I think it's wrong to follow technical analysis.
Bob Landaas is president of Landaas & Company.
(initially posted Sept. 4, 2013)
More information and insight from Money Talk
Landaas newsletter subscribers return to the newsletter via e-mail.