Pandemic lesson: Invest in resilience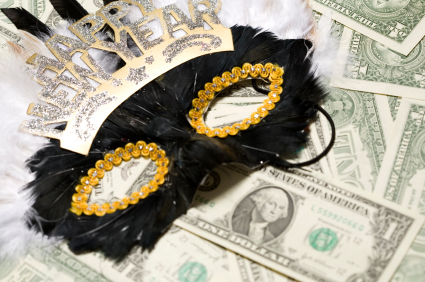 By Kyle Tetting
It took longer than we anticipated, but 2021 provided opportunities to get back to things we did prior to the pandemic. In our personal lives, we regained confidence in gathering with friends and family. Increasingly, that entailed air travel, hotel stays and occasionally dining out instead of ordering in. Data on key indicators like TSA passenger throughput indicate measures remain below pre-pandemic peaks, but we've come a long way from the pandemic bottom.
Of course, the path to recovery has not been a straight line. For example, as consumers initially slowed spending on services – dining out, hotel stays and the like – and the production of some goods became constrained by the pandemic, supply chain disruptions and price spikes became a fact of life. In spring, as many began to emerge from pandemic hibernations, the consumer price index (CPI) – a key measure of inflation – began to spike. At November's end, the CPI showed prices grew 6.8% in a year.
Closer to home, most Landaas & Company employees returned to the office in early summer with some minor considerations for health and safety. While the return has been largely successful, we continue to adjust. As the omicron variant has surged, we've returned to more flexible arrangements to minimize the risks to our colleagues, clients and our community.
As much as we want to cross the finish line on the pandemic, for now, declaring victory may be more about resilience than outright conquest. But if there's a lesson to be learned from 2021, investors shouldn't be afraid to bet on resilience.
The U.S. economy reclaimed pre-pandemic levels of activity last year, but in that recovery, supply constraints appear to have led to pent-up demand. According to IHS Markit, the average age of auto on the road have crossed 12 years for the first time. The overall trend has been toward vehicles that last longer, but with less wear-and-tear on existing autos during the pandemic and chip shortages constraining production, fewer consumers have bought new vehicles. In turn, used vehicle prices accelerated temporarily, and some purchases are being put off to the quarters to come.
Such scenarios are reverberating. Consumers have also put off travel plans, the purchase of new clothes (other than work-from-home leisure wear) and any number of items.
If consumers haven't been able to spend in some areas, they've shifted their spending to others. But changing consumption patterns apparently haven't eroded our ability to spend down the road. U.S. households have never been wealthier, and household debt service remains a far smaller burden than in prior decades. In short, not only are there areas where more spending will likely occur, consumers are ready and able to spend.
Businesses, especially U.S. businesses, seem poised to fill the void, much as they have in prior periods of crisis. Small business formation began to rise early in the pandemic, while larger corporations have been increasing spending on manufacturing to overcome current supply constraints. It hasn't happened overnight, but the pandemic continues to encourage us all to increase resilience and smooth bumps along the way.
It should be noted that the strong returns we saw on stocks in 2021 – the S&P 500 climbed 28.7% including dividends – reflect optimism. The forward price-to-earnings ratio on the S&P 500 finished the year some 30% above the 25-year average.
Looking ahead, stock prices are likely to be more sensitive to disappointing news. It would be exceedingly difficult to match the performance of the last few years. That isn't a reason to run from stocks, but we should approach 2022 with caution and tempered expectations. For investors appropriately allocated, the continued uneven recovery will provide plenty of opportunity — even amid the occasional unwanted surprise.
Kyle Tetting is director of research and an investment advisor at Landaas & Company.

(initially posted January 6, 2022)
Send us a question for our next podcast.
Not a Landaas & Company client yet? Click here to learn more.
More information and insight from Money Talk
Money Talk Videos
Follow us on Twitter.
Landaas newsletter subscribers return to the newsletter via e-mail.