Fed needs tools, time, incremental tuning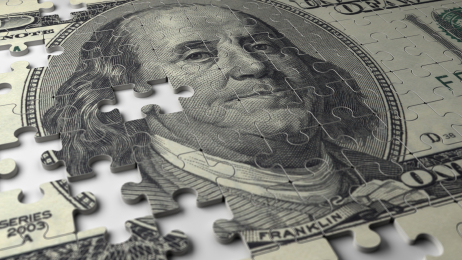 By Kyle Tetting
I like to think of myself as fairly handy. So, when it came time to replace a garbage disposal worn down by the daily use of a family of six, I didn't even consider calling the plumber. But, as I returned from my second trip to the hardware store in as many hours, I recalled comments from my dear colleague, Brian Kilb, who has said you can tell a lot about the difficulty of a project by how many trips you had to make to the hardware store.
While I'm proud to say my most recent project was completed in just two trips, I think Brian's message carries a broader application for investors today. It relates particularly to inflation as the Federal Reserve faces a constantly moving target, may not have all the tools for the job and operates under a dual mandate, which adds to the complexity.
For starters, it's important to point out that the Fed has noted that persistent supply and demand imbalances, headlined by supply constraints, are a significant cause of the current inflationary pressure. While easy money policies have helped to bolster demand, monetary policy was not the root of constraints on the supply side. So, even as the Fed embarked on the first of what may be many rate increases in March, it won't grease the wheels of industry and rectify supply constraints.
On the other hand, the Fed's interest rate tools may eventually be able to cool demand enough for supply to meet it and allow price increases to moderate. However, the impact of Fed policy rarely bears out immediately. Further, as the Fed operates with imperfect tools and policy remains highly accommodative, it appears unlikely that we'll know the impact of the Fed's early steps for at least a few more months. In other words, the Fed may need more trips to the hardware store before we even know the full scope of the project.
Also, while the Federal Reserve is tasked with price stability, it also must keep a close eye on employment. With the unemployment rate below 4% and seemingly every business hiring, the Fed should be less concerned about employment now, but it does bear watching and will weigh on the Fed's decision making.
It's an unenviable position, riding the line between too hot and too cold, but the Fed has been more transparent than ever about its plans. It seems unlikely we'll get the same surprises we've seen in a number of recent tightening cycles, though we must prepare for a broad range of outcomes.
Fortunately for investors, the outlook remains cautiously optimistic for stocks. S&P 500 earnings are forecast to grow more than 8.5% in 2022 and perhaps another 8-9% in 2023, according to data from Refinitiv. While stock returns don't mirror earnings growth year to year, they do tend to follow the general direction over time.
In light of a cautiously optimistic view for stocks and the likelihood of continual tightening by the Fed, investors may be left to wonder what role bonds play. First and foremost, bonds continue to provide ballast, insurance against a variety of "too cold" scenarios that may play out as the Fed continues to fight inflation. For this reason, we remain focused on quality within bonds and bond funds.
But, perhaps more importantly, rising rates make bonds an even more important part of a balanced portfolio. While the immediate pain of rising interest rates is felt in modest price declines, the longer-term advantage is the benefit those higher rates will have on return expectations going forward. The key component of bond return is the interest it pays, so higher rates allow us to finally expect a bit more from our bonds in the years to come.
The start of 2022 has brought significant uncertainty, from war and Covid to the obvious challenges of inflation. While there will be opportunities to adjust in response to new opportunities and risks, investors are well served to remember the role that balance has played to get them where they are.
Kyle Tetting is president of Landaas & Company.
(initially posted March 31, 2022)
Send us a question for our next podcast.
Not a Landaas & Company client yet? Click here to learn more.
More information and insight from Money Talk
Money Talk Videos
Follow us on Twitter.
Landaas newsletter subscribers return to the newsletter via e-mail.