You need a budget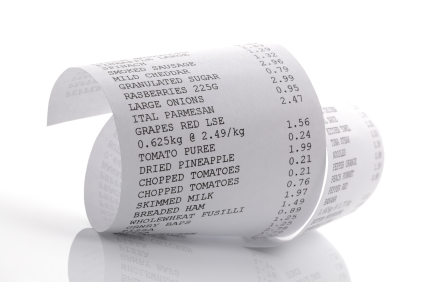 By Tom Pappenfus
Budgets. We all need them and use them. Even if you don't follow a written budget, you probably have a general guideline in your head letting you know what you can spend and what you can't.
According to Gallup polls, 55% of Americans say they follow a strict budget; although only 32% have it in writing. Money continues to be the top source of stress for Americans, the American Psychological Association reports, and a budget "is critical to healthy finances."
But besides giving you peace of mind, a budget is a vital planning tool that can give you guidance and discipline with your finances. Knowing where your money is going is the first step to gain control and make the most of your financial resources.
Knowing the Number
Click here to read an article by Brian Kilb about determining how much money you need to retire.
Having a budget to show your spending patterns is just as important in your wealth accumulation phase as it is in the preservation and distribution phases of retirement.
When investors ask if they have enough money to retire, it depends of course on how much they have, but equally important is how much they spend.
The best and easiest way to begin to understand your spending is to simply start tracking your expenses. Write down everything you spend money on over the course of a month. Even longer is better.
Get an accurate picture. If all your expenses – including savings and investments – don't add up to your income, figure out what spending you have not accounted for.
Categorize your expenses. The Bureau of Labor Statistics includes the following categories in its annual Consumer Expenditure Survey. You can use the national averages to compare to your spending priorities.
You can also set up a spreadsheet on your computer with more detailed categories. Or you can choose from any number of online budgeting tools or smartphone applications. Some password-protected apps can track and categorize spending through your bank accounts, credit cards, loans and investments.
Please click here for an Excel spreadsheet you can use.
Whether simple or sophisticated, a budget shows you how you are prioritizing the use of your money. With a greater grasp of your spending habits, a clearer picture of your investment needs will develop. That clarity can benefit you and your advisor.
Tom Pappenfus is a registered representative and investment advisor at Landaas & Company.
Budget basics

Identify your spending patterns.
Pay yourself first by prioritizing saving.
Plan for the unexpected.
Underestimate income; overestimate expenses.
Include your family in the process.
Calendar periodic budget reviews.
Reward yourself for being diligent.
(initially posted Feb. 19, 2015)
More information and insight from Money Talk
Landaas newsletter subscribers return to the newsletter via e-mail.