Debt in retirement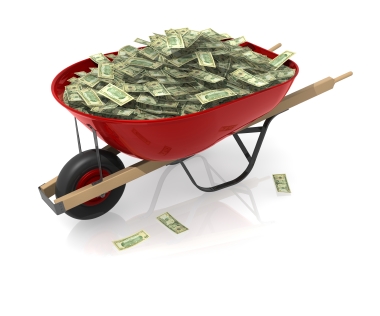 By Ryan Bruders and Joel Dresang
The latest research on the financial obligations of older Americans raises questions about the role that debt plays in retirement.
According to the Employee Benefit Research Institute, 65.4% of Americans 55 and older carry debt, including mortgages. That's up from 53.8% in the institute's first annual survey in 1992. The percentage of debt to assets and the median amount of debt, unadjusted for inflation, also have risen in that time.
With historically low interest rates that are expected to stay low for some time, Brian Kilb, executive vice president and chief operating officer at Landaas & Company, points out that some investors may be rethinking their relationship with debt.
In addition, a new report from The Pew Charitable Trusts finds that 80% of baby boomers (born 1946-1964) and 58% of the silent generation (1928-1945) have debt, including mortgages. Among those 70 and older, 28% are still paying off their houses; 47% of boomers have mortgages.
Low interest rates have allowed more home-owning investors to keep a mortgage rather than pay it off, explains Marc Amateis, vice president at Landaas & Company.
Financial liabilities are an important part of retirement security that are often overlooked, the EBRI report asserts. Families relying on fixed incomes especially need to pay close attention to debt.
"Most people approaching retirement or in retirement should strive to be debt-free," says Bob Landaas, president of Landaas & Company.
Although interest rates on loans are low, so are the returns on safer investments retirees rely on for income. Retirees deciding whether to pay off debt should compare borrowing costs with bond yields, Bob advises.
Both of the studies, from EBRI and Pew, suggest – as you'd expect – that debt obligations tend to go down with advanced age and wealth.
The Pew study also found that with age comes the sentiment that debt can be leveraged as a positive force. Researchers call it "sustainable debt," which lets families invest in their futures or avoid financial emergencies.
According to Pew, 77% of the silent generation and 70% of boomers agree that loans and credit cards can enhance opportunities for families. That contrasts with 63% of the younger Generation X and 62% of millennials.
"In some cases, it makes sense for retirees to carry debt," Bob says, "because people have different circumstances. But being free of debt is an obvious way to increase financial security."
Low interest rates and the recognition that certain debt can be beneficial are allowing more Americans to consider taking debt into retirement, but there's also the sleep factor.
"If you would sleep better at night having all of your debts paid off, by all means, pay them all off," says Art Rothschild, vice president at Landaas & Company.
Indeed, Pew reports that the 42% of the silent generation who are debt-free also are the most likely to feel both financially secure and prepared for the unexpected.
Ryan Bruders was a summer intern at Landaas & Company.
Joel Dresang is vice president-communications at Landaas & Company.
(initially posted Sept. 28, 2015)
More information and insight from Money Talk
Landaas newsletter subscribers return to the newsletter via e-mail.