College finance – How much to help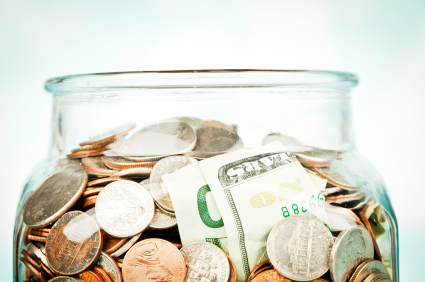 By Isabelle Denton
Aside from retirement, paying for a college education is the biggest financial concern for many families. A recent survey by the American Institute for Certified Public Accountants found that 68% of adults with college loans or whose children have loans regret how they financed college.
College costs are higher than ever. In-state tuition, fees, room and board at a four-year public school averaged $18,943 in 2014-15, more than double the cost 30 years ago – even after adjusting for inflation.
While every family should make saving for their own retirement a priority over college savings, many want to help in some way with their children's or grandchildren's education.
Determining how involved you want to be, what you can afford, what it costs and what other resources are available are the first steps.
Level of involvement
The answer of how much to help is different for everyone, but college savings is becoming a bigger priority for many. A survey by Sallie Mae found that 51% of families with children under 18 are currently saving for college. The amount families are setting aside increased by 30% from the previous year.
Determining how involved you want to be in financing a child's education is not just a matter of finances. It's also a consideration of family values. Weigh the options of paying for all, some or none of the college expenses.
Do you want to cover everything and give the child the opportunity to earn a degree without him or her going into debt?
Or do you feel that having the child pay for all or some of their own education is a good way to teach them financial independence?
Many families choose somewhere in between.
Affordability
As with retirement savings, the earlier you start squirreling away for college, the better.  However, it is difficult to know how much the child will need with so many unknowns such as what type of school they will attend and whether they will qualify for scholarships or grants.
Families should keep their retirement savings as their number one priority. Education expenses can be funded in other ways such as scholarships, grants and loans, which are not options when it comes to paying for your retirement.
First, determine how much of your income is going to your retirement. Then you can review your other savings goals to determine how much you can afford to put away for higher education. Rank your savings goals in order of priority to get a better idea of how feasible all those goals are when you can begin saving.
If contributing to a large part of the child's education is a high priority, estimate how much the child's education may cost and how much you will need to save between now and then.
To determine how much your child may need, use today's average in-state costs for a four-year public college ($18,943) and inflate it using the recent 5% annual average raise in tuition. At that rate, you could expect expenses to exceed $41,000 by the time a 2-year-old now graduates high school.
To start saving for college now for that 2-year-old, you would need to contribute $504 a month to an investment account earning 6% annually.
Other resources
Students have other options for paying for their college costs that you will not have for your retirement. Keep these in mind in planning the family's involvement in higher education:
Scholarships. Scholarships are typically merit-based and can come from the university or private companies, associations or foundations. The two most common types of scholarships are academic and athletic. Students need to apply for these and meet certain qualifications.
Grants. Grants tend to be awarded based on the student's and/or family's financial need. In order to receive a grant, the student must complete the Free Application for Federal Student Aid, commonly referred to as FAFSA.
Loans. For all the costs not covered through savings, scholarships and grants, loans are available. Some students qualify for federal loans, which are applied for through the FAFSA. Loans with less generous terms are available through private lenders and Sallie Mae.
Student employment. Many schools offer work-study options so students can earn money on campus. Also, students can find a part-time job off campus – not to mention full-time summer jobs – to help cover costs.
With college so expensive, it's crucial to start planning and saving early. Once you determine how involved you want to be and how much you can afford to put toward a child's education, establish a savings plan that allows you to reach your target in time.
Understanding how much college is going to cost and what you need to save to get there is just the beginning of understanding college finance. Click here for Part 2 in our series, to learn more about the different types of accounts available to help finance college.
Isabelle Denton is a registered representative and investment advisor with Landaas & Company.
(initially posted May 22, 2015)
More information and insight from Money Talk
Landaas newsletter subscribers return to the newsletter via e-mail.