What We're Reading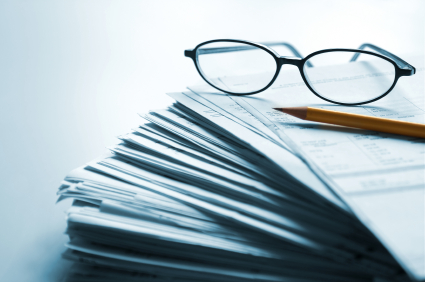 An occasional sampling of what's catching the attention of professionals at Landaas & Company
According to a rule of thumb, a retiree with an investment portfolio of 60% stocks and 40% bonds can afford to withdraw about 4% a year without tapping into the principal in the long run. But extraordinary performances from stocks, bonds and inflation in 2022 have triggered articles scrutinizing that 4% rule. The trade journal Financial Advisor reports on research suggesting 4.7% is the new 4%, while The Wall Street Journal cites a Morningstar study putting the withdrawal rate at 3.8%.

Suggested by Kyle Tetting
Although concerns rightly continue about the highest inflation rate in decades, the typical year-to-year measure understates how much price increases have slowed, economist Alan Blinder writes in The Wall Street Journal. The former Federal Reserve official reasons that month-to-month measurements show the inflation rate actually is close to the long-term Fed target of 2% a year. Binder adds, though, "the Fed's fight against inflation isn't over."
Suggested by Art Rothschild
In part because bonds broadly had their worst year ever in 2022, a portfolio of 60% stocks and 40% bonds had its worst one-year showing since 1792, according to The Wall Street Journal. But staff columnist Jason Zweig reasons that especially for people still working and younger retirees, a 60-40 mix could remain "the center of gravity" for long-term investing.

Suggested by Kendall Bauer
Months of easing from decades-high inflation appears to affirm efforts by the Federal Reserve to slow the economy through higher interest rates. Another factor also is at work, according to an article in The Wall Street Journal: The global supply chain disruptions caused by the COVID-19 pandemic are settling down.
Suggested by Mike Hoelzl
As some Congressional Republicans try to leverage debt ceiling limits to secure spending cuts from the White House, a column in The New York Times offers some historical context. It also speculates on possible outcomes. Its suggestion for long-term investors: Assess your short-term needs and stay the course with your portfolio strategies.

Suggested by Paige Radke
(Please note: We try to avoid linking to articles that require subscriptions, but we cannot control others' websites. We apologize for any inconvenience.)
(initially posted Jan. 30, 2023)
Not a Landaas & Company client yet? Click here to learn more.
More information and insight from Money Talk
Money Talk Videos
Follow us on Twitter.
Landaas newsletter subscribers return to the newsletter via e-mail.