What to do about Bonds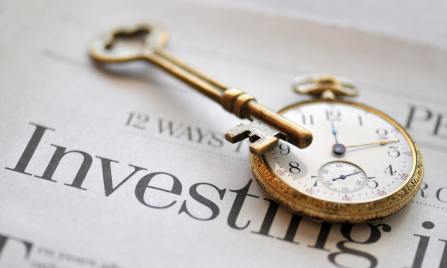 By Bob Landaas
People are noticing in their investment account statements that bonds no longer are going up as they have been.
The shorter the duration, the higher the quality, the better the bond funds have held up. The lower the quality, the longer the duration, the worse it has got.
I think that's a harbinger of things to come. We should be continuing to migrate toward short-term and high-quality bonds.
And, even though I think the stock market is going to finish strong this year, we have to put a limit on our enthusiasm for stocks because – as we have said in the past – there is a reason for bonds in your portfolio.
I think people will just have to gut out low yield for a couple of years – just put up with that. And it will be the stocks that will drive their portfolio's performance. Eventually, they can get back into a higher yielding world.
Bond prices have an inverse relationship to interest rates. As interest rates go up, bond prices go down. And there are two ways for interest rates to go up. One is the unwinding of the Fed's stimulus policy. The other is inflation.
There isn't a lot of measurable inflation in the system: Wages, commodities, prices, capacity utilization. Capacity utilization actually fell in April and May. It is unlikely that inflation is going to push interest rates higher.
So it's the unwinding of the Fed policy that will force rates higher. Because of the scope and the scale of quantitative easing, it's difficult for anyone to predict what impact it's going to have on the markets other than it will make trading volatile.
The hope, of course, is investors will be looking at the improved economic environment, absent quantitative easing, and it won't be much more of a speed bump.
But volatility is going to be here with us for a while.
Of the 20 trading days in June, we had 15 days of 100-point swings or more in the Dow Industrials. Seven of the days were up. Eight of the days were down. So you're getting equal conviction on the buy side and the sell side, which just gives you an indication that investors are a little bit bewildered when it comes to the outlook.
Once quantitative easing ends – which could happen as soon as a year from now – the Fed will consider raising short-term interest rates.
This is going to play out one of two ways. Either we're going to redo 1994, or we're going to redo 2004:
In 1994, the Fed blindsided the street and raised rates seven times. Nobody saw it coming. The only strategy that made any sense then was to go to cash.
In 2004, the Fed started raising rates incrementally, starting in June, with quarter-point increases every seven weeks when the Fed met. The best strategy then was to stay in intermediate bonds – in the range of four- to five-and-a-half years. Higher yields subsidized the hit to the Net Asset Value of the bond funds. That turned out to be the best approach.
My guess is that we're going to redo 2004 – not 1994. We're going to see gradual quarter-point increases when the Fed eventually starts unwinding its stimulus.
The point of all this is you want to stick to your guns. You want to keep your bonds just because it helps you have safe money in your account.
Studies have overwhelmingly convinced me over the years that you're better to have not much more than 60% of your money in stocks. And yet, every day, people are calling to say they want more in stocks because their bonds aren't making any money.
There is a limit to my enthusiasm for that.
On the one hand, I'm thrilled that clients are confident enough in our abilities to increase their exposure to stocks. But on the other hand, you get blindsided every now and then.
Nobody called four of the eight major sell-offs that occurred since I started in this business in 1975. Nobody called 9/11 or the Persian Gulf crisis or the crash in '87 or the Arab oil embargo.
That is why, despite what you may be seeing in bond funds, you've got to practice humility. Resist the temptation of trying to get more yield. Return of your money – rather than return on the money – is one of the principal reasons why you have bonds in the first place.
Bob Landaas is president of Landaas & Company.
(initially posted July 5, 2013)
More information and insight from Money Talk
Landaas newsletter subscribers return to the newsletter via e-mail.