Time to Embrace Risk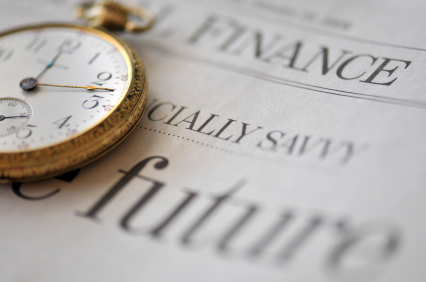 By Brian D. Kilb
Fear and greed compel investors to make bad decisions.
Making successful investment decisions often requires a counterintuitive approach. Investors who are driven by emotional impulses will want to buy when a security has done well and sell when an investment performs poorly.
But an investment that has performed poorly tends to be cheap and an investment that has had recent success will be expensive. So it stands to reason that emotional investors often want to buy when things are good (and expensive) and sell when things are bad (and cheap).
We've all heard the adage that successful investors "buy low and sell high." So how do we take the emotion out of investing and become better investors?
People spend way too much time trying to predict the short-term direction of the market when the long-term trajectory is what really matters. Like the purchase of any other item, the long-term prospects of an investment can best be determined by the quality and price of the asset.
When it comes to stocks, people need to ask whether the company (or companies in a mutual fund) represents a good prospect for success and growth (i.e. quality). That's the easy part. It's harder for the average investor to determine an appropriate value for a stock (i.e. price).
Sure, it matters in the long run whether a strong economy will support overall expansion, but when it comes to buying or selling stocks, what primarily determines price are interest rates and earnings.
Successful investors in the long run will focus on the current status of interest rates and earnings, either for individual companies they might buy or the market as a whole.
Retail investors today are consumed with negativity surrounding Washington's inability to make progress on the deficit, Europe's woes, growing conflict in the Middle East and a host of emotional issues. Focusing on fundamentals – specifically, on interest rates and earnings – suggests a very different attitude toward markets.
Stocks thrive on low interest rates and high earnings. Interest rates are near historic lows, and earnings are near historic highs.
The earnings yield on the S&P 500 of 7.3% (Divide the 2013 estimated earnings of $110 per share by the recent index price of 1500.) is substantially greater than the 2% current yield on the 10-year U.S. Treasury note. That disparity is near a record level and speaks directly to challenges we face in bond markets and opportunities present in stocks.
Also for the first time in history, that stock market yield of 7.3% exceeds the yield on lower-quality corporate bonds, which currently are at 6.5%. That is further evidence of where opportunity exists today.
One more fact: The current price-to-earnings ratio of the S&P 500 (the inverse of the earnings yield) of roughly 13 is about 85% of the historic average.
Put all that together, and interest rates are low, earnings are high and stocks are relatively cheap.
I have been talking with clients about adding risk to their portfolios. They have just been through 10 years of the dot-coms blowing up, the 911 attacks, the financial crisis and fiscal cliffs. And here I am inviting them to take more risk through stocks in their portfolio.
Wise investors will be able to embrace risk and to see the value in stocks – and to see their bond portfolio for what it is, which is a safe haven, not necessarily an income-producing element of their overall portfolio.
The counterintuitive nature of successful investing compels us to look past our short-term fears to take advantage of long-term opportunities. Stocks offer a compelling value today, not just relative to the past but also relative to other asset classes.
It's time to embrace risk.
Brian Kilb is executive vice president and chief operating officer of Landaas & Company.
(initially posted Jan. 31, 2013)
Landaas newsletter subscribers return to the newsletter via e-mail.