Room to grow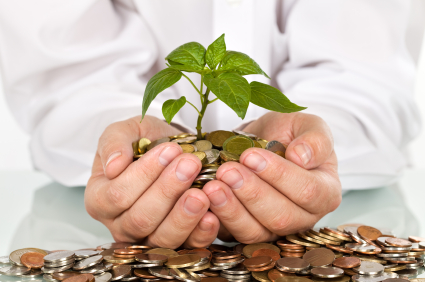 In the first eight months of 2014, the Standard & Poor's 500 index has set new high-water marks 30 times. More than five years into the latest bull market for stocks, investors are skittish. On a recent Money Talk Podcast, Kyle Tetting, Brian Kilb and Marc Amateis gave some reasons why long-term stock investors should not be discouraged. Here is an edited transcript of their discussion.  
The word "record" has been thrown around quite a bit with the S&P. That's something that many investors are pointing to as a sign that perhaps we're on pace for some kind of reversion.
Wells Fargo and Gallup polled investors on how they thought the market had done in 2013. As we remember, the S&P was up more than 30%. Yet, of the investors polled who had at least $10,000 invested in the market, only 7% correctly suggested that the market was up at least 30% last year. A full third said either that they didn't know what the market did last year or that the market was flat or down.
So while we keep seeing these record highs, there are still a number of investors who are out of touch with what is going on in the market. And to the extent that those people continue to be out of touch, there is room for stocks to continue to grow. That word "record" can continue to be thrown around for a while.
Some investors are saying, gosh, we're this far into the recovery, how far can it go? But if you compare where we are now – after the significant financial crisis of a few years ago, this recovery so far looks rather small next to some larger recoveries in the past. For instance, according to Morningstar research, in the last century the S&P 500 index had bull markets running 167, 181, 155 and 153 months. So far, this bull market has run about 62 months.

So in that context, there's little reason to believe that the wheels have to fall off the cart just yet.
We always talk about how the market is driven in the long term by corporate earnings and interest rates. Looking at valuations, we're still at a forward price/earnings ratio of about 16.5. By historical standards, that's a little bit above average. But markets – be they bull markets or bear markets – typically don't end at average levels; they end at excess.
Corrections: Always be prepared
Over the long run, occasional stock sell-offs are inevitable. Brian Kilb and Marc Amateis talk about investor strategies in a Money Talk Video.
With a low interest rate environment, with accommodative Federal Reserve policies, with a growing global economy, with solid corporate earnings, we could have a nice stock market here through the end of the year and even into next year and beyond.
But it seems to be a Rodney Dangerfield recovery, one that gets no respect.
A lot of people, unfortunately, were so bruised up by the last recession and the bear market that they really haven't gotten back in the stock market – as they probably should have. So Kyle's right on point that there is a lot yet to drive this market forward as people gain confidence in it.
Brian:

We're just on the verge of issuing more than $1 trillion in corporate debt this year. We're on pace to set a record by the end of the year. That's important because proceeds from the debt are being earmarked for reinvestment into the economy.

When corporate CEOs are asked about where that money is going, they say new construction, replacing long-lived assets, plant expansion. So you're seeing signs on the debt side that some of this money is going to be put to work. Commercial construction is back to where it was before the financial crisis.

So that concept of debt and cheap money finally being invested in useful assets in the economy is a really good sign that growth will accelerate down the road.
Kyle:
And it's not just capital expenditures that the bond issuance is going toward. Acquisitions have nearly doubled from where they were a year ago.
Corporate management is looking for any way it can to add shareholder wealth. And with few safe investments out there that are driving high rates of return, corporate acquisitions, share buybacks and dividends are great ways to return value to shareholders.
Kyle Tetting is director of research at Landaas & Company.
Brian Kilb is executive vice president and chief operating officer at Landaas & Company.
Marc Amateis is vice president and investment advisor at Landaas & Company.
—
(initially posted Sept. 4, 2014)
More information and insight from Money Talk
Landaas newsletter subscribers return to the newsletter via e-mail.