Resist impulse, take the prudent action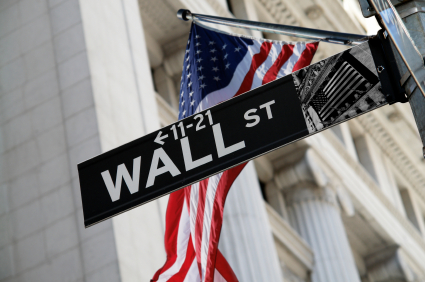 By Kyle Tetting
Investor behavior is often typified by just two strong emotions: Fear and greed. After the S&P 500's best quarter since 2013, it's tempting to want to take some action. Investors inclined to fear, might see the latest run-up as a chance to cash in their gains. Those inclined to greed might prefer to take on more risk, to more fully participate in the strong returns.
The question of what to do next is constant. We feel compelled to make changes in response to a variety of news items, data points and intuitions. The proclivity to action might have been useful to prehistoric humans, when indecision might have been the difference between eating or being eaten. Investing, however, is rarely so black-and-white. It needs a more deliberate approach.
Consider that the S&P 500, now 113 months into a record-long bull market, trades at around 17 times the next four quarters' earnings. By most accounts and historical averages, 17 is a bit expensive. However, it's far from extreme and appears to be supported by continued economic growth as well as strong earnings growth. Few signs point to an imminent pullback, though our expectations for stock market growth need to adjust down a little, especially from what we've experienced the last couple of years.
Strong returns recently have had broad participation, but outsized gains from just a small number of stocks, mostly technology related, raise concerns about how long the current run may last. Yet, it is typical for companies with strong growth prospects to lead late in the cycle. Further, such companies have benefited from strong corporate spending, supporting growth for much of the technology sector.
Outside the U.S., a reversal in 2017's synchronous global growth and headwinds from a strong dollar have dampened returns for globally diversified investors. Many investors have reduced their appetites for non-U.S. stocks. But, unlike the U.S., much of the world is trading at modest discounts. In addition, there are investment opportunities abroad that are not available in the U.S. As a result, many investors may be overly pessimistic about their expectations for non-U.S. returns.
Bonds, too, have caught our attention. Rising interest rates have pushed existing bond prices lower. Bonds, typically the more stable component of a balanced portfolio, have struggled to stay afloat and may see additional headwinds as the Federal Reserve continues to normalize the overnight lending rate. There is some good news, though, as cash and the highest quality short-term bonds are now offering modest interest rates.
While rising rates push bond prices lower temporarily, investors can be sure that nearly all of their highest quality bonds will ultimately pay them back the face value of the bond. For lower quality bonds, that can be a question.
An additional challenge for bond investors is a drastic increase in the number of bonds rated on the bottom rung of investment grade and the small premium those bonds are paying for the additional risk investors take. Investors typically expect some cushion in the form of higher rates paid by lower quality bonds. However, lower quality bonds currently yield little more than what higher quality bonds offer. That reflects an expectation for continued economic growth, but it provides little cushion for the unexpected.
Of course, the right answer to each opportunity and concern is to maintain balance. But balance doesn't mean inaction.
For starters, it's worth noting that the strong run in U.S. stocks has disrupted the stock/bond mix in many portfolios, creating a greater allocation to stocks than many investors had intended. If you haven't been trimming stocks along the way, now is a great time to take some gains.
Even if you periodically have been trimming gains, there are still opportunities for action. Notably, consider the differing environments for U.S. and non-U.S. stocks. While the current dynamic may continue for some time, non-U.S. stocks should begin to see a greater role in many portfolios.
As for bonds, remember the role they play in your portfolio. For most investors, bonds should serve to stabilize, dampening volatility and providing some modest returns. In the current environment, where bond risk is not being rewarded and investors face pressure from rising rates, refocus on quality.
The current environment affords investors opportunities to satisfy both fear and greed. However, it is important to remember that giving in to either emotion works against the long-term benefits that balance provides.
Kyle Tetting is director of research and an investment advisor at Landaas & Company.
(initially posted October 3, 2018)
Send us a question for our next podcast.
Not a Landaas & Company client yet? Click here to learn more.
More information and insight from Money Talk
Money Talk Videos
Follow us on Twitter.
Landaas newsletter subscribers return to the newsletter via e-mail.