Preparing for what comes next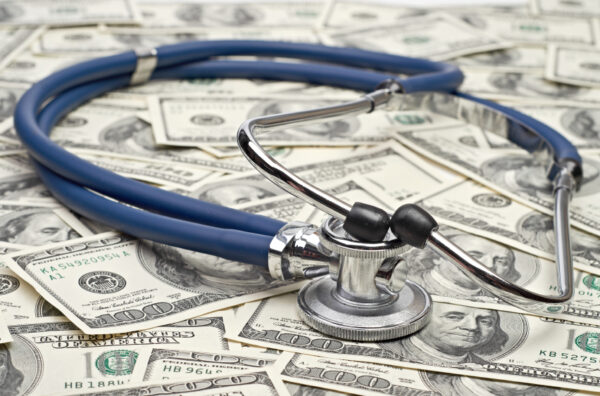 By Kyle Tetting
Ongoing fears about the spread of the virus that causes COVID-19 have halted many of our favorite pastimes, but even as case counts continue to grow, we're preparing for what comes next. By May 1, we saw an increasing number of states begin to outline plans to reopen. A small number had already removed restrictions.
The stock market had responded favorably to such developments, coupled with additional government support for small businesses and individuals. Of course, stocks are typically a poor representation of the current condition. And, with plenty of uncertainty about the future, it makes sense to put the latest rally in perspective.
First and foremost, the S&P 500's April rally pushed stocks more than 30% above March lows. However, the pace of the rally may not accurately reflect what is to come.
While employment data got significantly worse since mid-March, broader economic data has yet to reflect the full scope of the shutdowns. The government's initial estimate for first-quarter GDP, revealed the economy declining at a 4.8% annual rate. Despite that significant setback, the data shows an economy that was fully open through most of the quarter, suggesting it could have been much worse.
Indeed, based on a Wall Street Journal survey of more than 60 economists, GDP is forecast to fall by more than 25% in the second quarter, reflecting a fuller scope of physical distancing. As state and federal guidelines continue to evolve, the current wide range of forecasts will narrow. But, as long as our virus-wary shutdowns persist, it would be unreasonable to foresee a return to meaningful GDP growth.
Further, with unemployment claims averaging more than 5 million a week over the last month, millions of Americans are drawing down savings and making tough choices about which bills to forgo. The ripples of those choices will be felt by mortgage lenders, rental property owners and corporate earnings.
On the earnings front, the second quarter is forecast to be the worst in four years. Year-over-year, S&P 500 earnings are forecast to decline as much as 35% during the quarter and more than 17% for the year, according to data from Refinitiv. Such forecasts appear consistent with an economy that may not reopen for some time.
The data is likely to get worse. There are concerns among infectious disease experts about a second wave of infection and still inadequate testing, which may keep people at home and businesses shuttered or operating at reduced capacity. Additionally, hopes for safe and effective treatments and vaccines depend on a scientific process that, by its nature, takes time.
It's important to note that stock market recoveries tend to lead the good news. We aren't waiting for a good quarter of GDP data, especially when the reporting of that data occurs weeks after the quarter's close. Instead, we look ahead to what we expect the future to bring. Further, we already have expectations about that future.
In the case of the COVID-19 crisis, we expect the next few quarters to bring continued discouraging economic news. Longer-term, the realities of the crisis are likely to alter the path of many businesses and individuals.
Businesses, forced to adapt to travel restrictions and physical distancing, will revisit essential travel, telecommuting and the role of automation and robotics as part of their post-crisis planning. Those changes will have implications for their employees, suppliers and customers but should ultimately make businesses more resilient in the face of future crises. Additionally, many of the necessary changes will likely improve productivity—a critical component of long-term economic growth.
Individuals, too, will alter their behavior. To accommodate consumers, production studios are now releasing movies directly to homes, and restaurants are expanding pick-up and delivery services. Shoppers, who had already transitioned online, are finding they can purchase nearly everything they need without entering a store, including groceries.
Of course, movie theaters, restaurants, grocery stores and other businesses won't disappear, but they will be forced to shift with consumer preferences. Winners and losers will emerge based on businesses that can adapt and those that cannot. Ultimately, adaptability will be the key to success as we reopen the economy.
By positioning us for whatever may come, a foundation of balance concedes that we as investors cannot predict the future. Proper balance also leaves open the possibility to adapt to the change we see around us.
Our portfolios, devoid of bets on the short-term direction of the market, can focus on longer-term trends. As we progress beyond the current crisis to an environment altered by it, there will be new risks to navigate and opportunities to capture.
However, we must avoid the temptations of fear and greed that drive short-term decision making. Instead, we must rely on our expectations for the future. Otherwise, the bad news to come and the uncertainty of the months ahead may lead us to reactionary decisions rather than moves based on our long-term plan.
Kyle Tetting is director of research and an investment advisor at Landaas & Company.
(initially posted May 1, 2020)
Send us a question for our next podcast.
Not a Landaas & Company client yet? Click here to learn more.
More information and insight from Money Talk
Money Talk Videos
Follow us on Twitter.
Landaas newsletter subscribers return to the newsletter via e-mail.