Low expectations for Social Security raise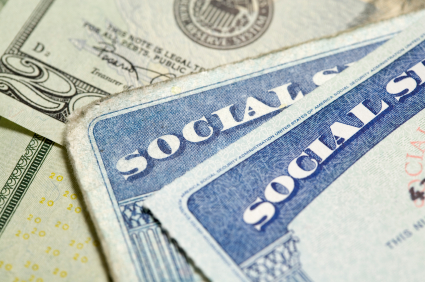 By Joel Dresang
Expect Social Security raises to be among the casualties of the medically induced recession that began earlier this year.
Ever since 1975, the Social Security Administration has annually adjusted retirement benefits to keep up with inflation. The so-called cost-of-living adjustments are based on the Consumer Price Index compiled by the Bureau of Labor Statistics. Specifically, the COLA reflects the year-to-year change in the third-quarter Consumer Price Index for Urban Wage Earners and Clerical Workers.
That number is scheduled to be released Oct. 13. But early signs suggest retirees should lower their expectations. The most recent year-to-year comparison of the CPI-W was 0.5% in June, an improvement from -0.1% in May.
As the economy revives from shutdowns in March and April, demand for goods and services should drive up prices and thus the inflation gauge. But subsequent rises in COVID-19 cases and renewed restrictions could stifle the sparks of recovery.
One price that figures heavily into the CPI-W is gasoline. And although gas prices have crept up from a recent low of $1.66 per gallon on average nationwide to $2.11 in mid-July, fewer motorists remain on the road. Last September, around the time of the CPI-W survey, gas prices were about 20% higher.
For 2020, Social Security benefits rose 1.6%. That raised the average retirement benefit $24 to $1,503 a month.
The last time the COLA was that low was when it was only 0.3% in 2017. By congressional design, the COLA may not go negative, thus lowering Social Security benefits. But the annual adjustment has been zero three times — all since the last recession, in 2010, 2011 and 2016.
"I always remind clients that Social Security is just one piece of the retirement income puzzle," Steve Giles says, a puzzle that can include benefits from pensions and investments. In fact, fractional increases in Social Security benefits remind investors of the importance of balanced investment portfolios for retirement funding.
"A well-designed portfolio with both equity and fixed-income positions will provide a source for distributions that can increase over time as the portfolio grows," Art Rothschild says.
With steadier fixed-income investments to support expenses in the near term, stock holdings can grow longer term so that the portfolio's growth outpaces living cost increases over time, Art explains.
"You should be able to increase your retirement draws from your portfolio investments by more, over time, than you could ever expect your Social Security payments to increase," Art says.
"And," Steve adds, "since Social Security benefit increases never seem to happen at the rate retirees want, having a portfolio that can grow with the market means they not only keep pace with inflation, they also can see annual increases in portfolio withdrawals."
Joel Dresang is vice president-communications at Landaas & Company.
(initially posted July 31, 2020)
Send us a question for our next podcast.
Not a Landaas & Company client yet? Click here to learn more.
More information and insight from Money Talk
Money Talk Videos
Follow us on Twitter.
Landaas newsletter subscribers return to the newsletter via e-mail.