Forecasts suggest an earnings recession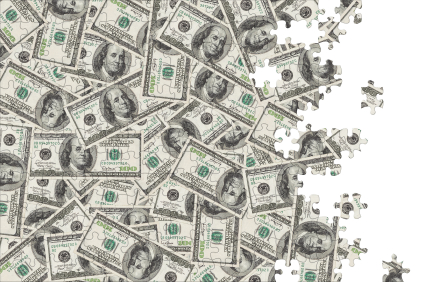 By Joel Dresang
Even as stock indexes hit record highs, market analysts are forecasting the first earnings recession in three years. For all investors know, they are in one already.
An earnings recession occurs when earnings growth in the S&P 500 lags year-earlier growth for two or more consecutive quarters.
According to the latest estimates from FactSet, for the first three months of 2019, the broad stock index will have earnings per share that are 0.8% lower than in the first quarter of 2018. FactSet said analysts expect a 1.3% year-to-year decline in the second quarter, ending June 30.
"We've been talking for a number of quarters how earnings growth was going to slow down to start 2019 and how we expect it to pick up again at the end of the year," Kyle Tetting said in a recent Money Talk Podcast. "The big difference now is we can point to the forecast of two consecutive quarters of earnings decline as a way of saying, yes, the earnings recession probably is here."
To be clear, an earnings recession is not an economic recession, in which the entire $21.06 trillion U.S. economy declines for two or more consecutive quarters.
"We're talking about a decline in earnings growth over the previous year's quarter," Marc Amateis said. Earnings do not become losses, he said, they just slow down. "That's not necessarily something to be scared about, as opposed to a recession in the economy—which is not what we're talking about."
Earnings recessions do not have the broad implications of economic recessions, but corporate profits do matter. Stock ownership, after all, is a claim on companies' profits.
Stock prices have tended to move in step with earnings over the long run. Periods of high earnings growth generally correspond with similarly strong stock returns. If corporate profitability shrinks—as it does during an earnings recession, stock prices might reflect that as well.
"The other piece of this for investors to remember is that stocks are a forward-looking indicator," Kyle said. So, considering the stock sell-off in the last half of 2018, an earnings recession in the first two months of 2019 should be no surprise. And, judging by relatively inexpensive valuations at the end of 2018, markets may even have overly discounted the prospect of an earnings recession. Against even weak earnings forecasts, stocks looked cheap.
Periods like this are not unusual. Investors should expect slowdowns in corporate profits from time to time. A dozen earnings recessions have occurred since 1954. The most recent happened in the third quarter of 2015 through the second quarter of 2016, led by a decline in oil prices, which resulted in lower earnings for energy companies.
Among the triggers for a possible earnings recession in 2019 are a slowing global economy, tension over U.S.-China trade and hard-to-beat comparisons with a year ago, when profits got a one-time boost from new corporate tax cuts.
So far, there is just a forecast for an earnings recession. Companies are still reporting first-quarter financial results. And forecasts frequently fail.
For one thing, forward-looking estimates are based on companies guiding analyst expectations for their corporate earnings. Companies benefit from keeping expectations low and then overdelivering. Kyle said it's still early to call a decline for the second quarter, and forecasts for later in the year suggest a return to earnings growth.
Analysts expect earnings to increase 0.8% in the third quarter, with 7.5% growth in the fourth and a 3.4% gain in earnings for the full year. "Those are respectable numbers at this point in the business cycle," Adam Baley said.
For investors worried about how to respond to a possible earnings recession, Kyle cautions against overreacting.
"The pain from an earnings recession typically peaks well ahead of a return to growth," Kyle said. He also noted that earnings recessions can be rooted in the narrow weakness of a particular industry, as happened during the 2015-2016 earnings recession.
Rather than simply running from stocks, Kyle said, investors may be better served leaning away from problem sectors and reassessing their overall allocations.
Joel Dresang is vice president-communications at Landaas & Company.
(initially posted May 1, 2019; revised May 3)
Send us a question for our next podcast.
Not a Landaas & Company client yet? Click here to learn more.
More information and insight from Money Talk
Money Talk Videos
Follow us on Twitter.
Landaas newsletter subscribers return to the newsletter via e-mail.