Encouraging signs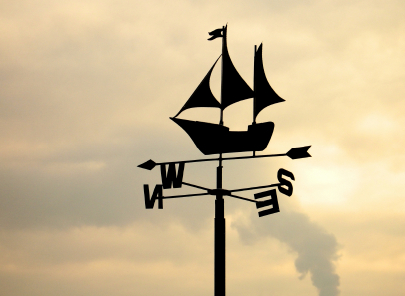 By Bob Landaas
More than halfway through the year, the domestic stock market has enjoyed a wonderful rally with stock prices up more than 18% through the end of July. Earnings for the second quarter are set to establish yet another new record while projections for year-end remain encouraging.
Stock prices could be challenged this fall as Congress debates yet another increase in the debt ceiling and continues to struggle with spending issues. I feel confident that once we get past political issues this fall, stock prices should continue to establish new highs as we head toward the end of the year.
Some people fear that stock prices have been inflated by the Federal Reserve and its easy-money policies. That may have been true three years ago, but now we're finally seeing the benefits of Fed action in a robust housing market, an improving jobs picture and resilient retail sales.
Meanwhile, in the bond markets, comments by Federal Reserve Chairman Ben Bernanke on May 22 about his intention to unwind quantitative easing sparked a selloff in bonds. The average bond lost more than 2% of its value since then, although lately the bond market has been improving.
I see signs for cautious optimism:
We recently learned that the economy grew faster than expected in the second quarter with GDP accelerating to 1.7%, which suggests that the economy should reaccelerate during the second half of the year.
Job creation in the United States continues at just below the 200,000 jobs-per-month level – higher than forecast. The jobs picture has confused many economists, as we are creating more jobs than the modest pace of the U.S. recovery would suggest. This means that either the economy is stronger than expected or that job creation could slow moving forward.
On a fundamental basis, stock valuations still look attractive. Price/earnings ratios for next 12-month earnings are at 14.4, compared to the 15-year average of 16.4, while dividend yields remain above their long-term averages.
The stronger U.S. dollar this year has held back the performance of international funds, after last year's weak dollar allowed for above-average gains overseas.
It was interesting that the market all but ignored the Federal Reserve open market policy committee news and the announcement of better-than-expected GDP for the second quarter but instead chose to focus on better-than-expected economic news out of China, as the news suggested that China's economy appears to be accelerating again.
Ten years ago, no one would have cared about the news out of China, and now it has become more important than the encouraging economic news coming out of the United States.
I am looking forward to our client seminars on Sept. 17 and Sept. 25 at the Country Springs Hotel in Waukesha. I am excited about these programs each year and hope that you can attend. As always, I will bring everybody up to date on economic trends and market trends. A big emphasis this year will be on the bond market and what's the right approach now in a rising-rate environment.
Bob Landaas is president of Landaas & Company.
(initially posted Aug. 2, 2013)
More information and insight from Money Talk
Landaas newsletter subscribers return to the newsletter via e-mail.