Stronger Dollar, Weaker Inflation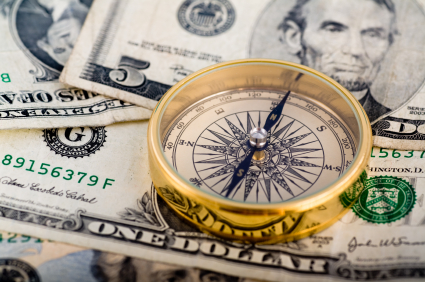 By Bob Landaas
The people who have been screaming that inflation has to go up should give it a rest. Politicians need to come up with something else to scare us about because this isn't happening.
I have openly ridiculed an op-ed piece that ran in the Wall Street Journal in the spring of 2009 saying that inflation would have to skyrocket because of government spending. I kept telling everybody, "Hold it. Hold it. Hold it. That can't happen if the bankers are going to sit on the money."
Money is not circulating. The velocity of money in the last 50 years has been 1.85. We're just scraping the bottom at 1.5 now.
The Fed will eventually – perhaps by the end of next year – start gradually raising the federal funds rate. The normal is a little over 3%. It's at 0.25% now.
The 10-year Treasury, at 2.4%, eventually will head to 4%, in my opinion, in a couple of years. But it will be nowhere near the Armageddon that some people have suggested because inflation is barely measurable.
If the Fed raises rates to get back to a neutral monetary policy, in my opinion, it's going to be less significant. If the Fed raises rates to beat down inflation, that's a real problem.
If inflation's a problem, that would be a problem for the markets – not only the fixed-income markets but the equities markets.  But if the Fed just gradually raises rates to get back to a neutral stance and they're not all that worried about inflation, that's a very different picture. And it really comes into the spotlight with the stronger dollar.
Unanticipated political risks from Ukraine caused money to pour into the United States, which strengthened the dollar, which reduces the cost of commodities, reduces the cost of imports, which takes the pressure off the Fed to raise rates.
The carry trade of borrowing at lower rates in Europe and investing in U.S. bonds also is strengthening the U.S. dollar, which recently hit a two-year high against the euro and is in its longest rally in 17 years.
A stronger dollar tends to flatten the U.S. yield curve, sending interest rates at the longer end of the spectrum down a little bit. That takes some of the pressure off the Fed.
A stronger dollar also reduces the cost of imports, further reducing the inflationary pressures in the United States. The stronger dollar further reduces the cost of oil, which is sold in dollar terms around the world. So that's yet another force keeping inflation down.
We live in a world of a lot of excess capacity. A lot of people are still out of work. A lot of production capacity sits around idle. When you've got excess labor and excess capacity, prices really can't go up. How can they?
Three triggers of inflation are wages, capacity utilization and commodities.
Wages. Average hourly earnings for U.S. workers are up just 0.4% in the last 12 months.
Capacity utilization. The production capacity used by U.S. industries slipped to 78.8% in August after three months at 79.1% and has stayed below the 40-year average of 80.1%.
Commodities. Weaker demand worldwide has meant lower prices for precious metals, grains, industrial metals and even energy. Copper prices are down 32% since 2011.
Commodities really need to firm up for inflation to start percolating and for the Fed to start raising rates, and we're nowhere near that.
My guess is that when the Fed finally does get around to nudging up interest rates next year, it's not going to be because inflation is nipping at their heels. It's because they just want to get back to a neutral monetary policy.
Bob Landaas is president of Landaas & Company.
(initially posted Oct. 2, 2014)
More information and insight from Money Talk
Landaas newsletter subscribers return to the newsletter via e-mail.