Bond markets moved by uncertainty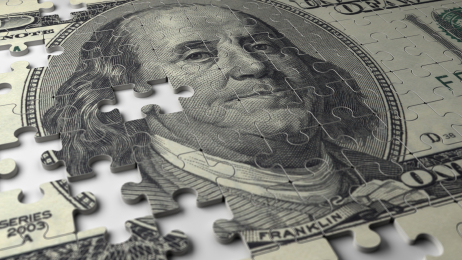 By Joel Dresang
Uncertainty can play strange games with investment markets.
Consider how investors fled bond mutual funds when they feared the Federal Reserve would start curtailing bond-buying stimulus. The Fed hinted last May that the tapering could begin as early as September.
In June, July and August, a net outflow of $107 billion left bond funds, according to the Investment Company Institute. Even when September passed with no letup in Fed bond buying, the flight from bond funds continued.
"And when the Fed finally started tapering in December, bonds rallied," Bob Landaas, president of Landaas & Company, said in a recent Money Talk podcast. "It's apparent that the market got carried away with the sell-off last summer. And now that we're actually starting tapering, the market took that in stride."
Though not predictable, investors' overreaction is common.
The irony of selling off on fear and buying back after the actual tapering illustrates the impulsiveness of market reactions, which can exacerbate uncertainty, Bob said.
"As market historians, we like to look at economic patterns and cycles and tell folks that the last three times thus and such happened, then this, this and this were the results," Bob said.
"But with tapering, none of us can talk with any degree of certainty."
Doubt about how tapering plays out is understandable, Bob said. Leading up to the tapering, the Fed's balance sheet has topped $4 trillion, swollen by bailouts, the Troubled Asset Relief Program (TARP) and three rounds of quantitative easing.
"With the uncertainty that was created around tapering, you have the backdrop of where are interest rates going?" Bob said. "The Fed has quadrupled its balance sheet. In normal times, that's pretty scary stuff. You had a whole lot of pretty smart folks in this country talking about how inflation and interest rates would have to go up."
But inflation and interest rates have not gone up. Despite Fed efforts to quicken economic growth the annual inflation rate remains below the Fed target of 2%. The yield on the 10-year Treasury note, which was 1.6% at the beginning of May 2013, jumped to 2.7% by early July and then to 3% in September, which is where it ended 2013. It has drifted downward since.
"I think the Fed did a pretty good job of saving the financial system from certain ruin," Bob said. "But the fact is that the banks aren't lending now. Until that dynamic changes, interest rates can't go up much. Inflation can't go up much."
Low interest rates continue to contribute to the attraction of stocks, Bob said. "Uncertainty creates opportunities in the markets."
Joel Dresang is vice president-communications at Landaas & Company.
(initially posted April 17, 2014)
More information and insight from Money Talk
Landaas newsletter subscribers return to the newsletter via e-mail.