Waiting for Volatility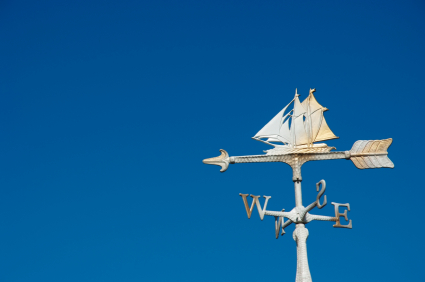 By Kyle Tetting
A year ago – in what was an unexpected result – British voters elected to leave the European Union. The immediate aftermath was severe. The MSCI EAFE, a measure of European, Australasia and Far East stocks, fell nearly 10% in just two days; stocks in the U.K. dropped as much as 15%.
Even with an actual exit far off, uncertainty sparked initial fears over trade disruption and another recession. Businesses worried that capital spending plans no longer were prudent.
The sell-off, however, was short-lived. The longer-term impact was largely limited to stocks in the U.K. The MSCI EAFE recovered its pre-Brexit peak by mid-August, although broader concerns about global growth kept returns in check for much of the rest of 2016.
Global investors have enjoyed strong returns since that fateful vote, thanks to improving fundamentals, especially in the European Union.
For investors, the volatility stirred by the Brexit vote offers several important lessons.
Fundamentals trump fear and greed in the long run.
In the abrupt aftermath of the British vote, fear took over. Since then, investors have refocused on what truly matters for stocks: Earnings and interest rates. Earnings forecasts in the eurozone call for growth in the years ahead, aided by a European Central Bank that finally may be seeing the impact of accommodative policy. Though Britain remains challenged, global stocks more broadly have posted strong returns.
We can't always predict the cause of the next fall in stock prices.
Elevated valuations in stocks, economic recessions and aggressive central bank policies can be contributing factors, but other forces that defy our expectations also can spark sell-offs. The Brexit vote always was likely to be close, but the markets' response told us that the outcome was not expected.
A little bit of uncertainty can create the nuance necessary for successful investing.
Unsure of the direction of global markets, investors headed for safety in the aftermath of the Brexit vote. And, as potential winners and losers started to emerge, investors moved back into areas of perceived opportunity.
Stocks, especially here in the U.S., are on an impressive run. In the first half of 2017, stocks marched higher with few interruptions. Still, we need to remember the lessons of past surprises.
Fundamentals ultimately prevail over fear and greed, so expectations for continued low interest rates and sturdy earnings growth urge optimism for stocks. However, if stocks have already priced in double-digit earnings growth in the next few years, returns could be more muted than if stocks were starting from much lower valuations.
Very little hard evidence suggests stocks are set for a big decline. The fundamentals indicate that the return of long-awaited volatility is not imminent. In the meantime, investment returns have come easily, allowing investors to stay complacent about risk. Nevertheless, investors will be grateful for a balanced portfolio when volatility inevitably comes again.
Kyle Tetting is director of research and an investment advisor at Landaas & Company.
(initially posted June 28, 2017)
More information and insight from Money Talk
Ask a question for our Money Talk Podcast.
Money Talk Videos
Follow us on Twitter.
Landaas newsletter subscribers return to the newsletter via e-mail