Ultimately, good news from the Fed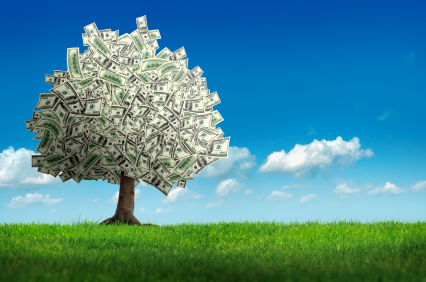 By Bob Landaas
Equity markets tend to move in cycles from being undervalued in the early stages of an economic recovery to being overvalued in the latter stages of the business cycle.
Historically, inflationary pressures build as wage growth, higher commodities prices and restraints in capacity create pricing pressures and higher inflation.
The normal response is for the Federal Reserve Board to increase short-term interest rates to discourage spending in the hopes of reducing inflation. The vast majority of recessions since the end of the Second World War have been caused by higher interest rates used to combat inflation.
Things are very different in this current business cycle.
After six years of below-average growth, inflation remains well below the target set by the Federal Reserve. Although it is widely expected that the Federal Reserve will raise the overnight rate later this year or perhaps early next year, it will be a very different exercise than the Fed raising rates aggressively to reduce inflationary pressures.
It should ultimately be viewed as good news when the Fed raises short-term interest rates because it shows that the Federal Reserve believes that the United States economy is strong enough to withstand higher interest rates.
Short-term, investors should brace for some volatility, based on the lesson learned from two years ago.
In May, 2013, the former chairman of the Federal Reserve, Ben Bernanke, in testifying before Congress, said that the Fed would begin tapering (reduce bond buying) perhaps as early as September of that year. Stocks and bonds sold off and spent the next six months recovering.
Curiously, by the time the Federal Reserve did start to reduce bond buying in January 2014, stocks and bonds started to rally, with both markets finishing the year strong.
Markets have a tendency to sell on the rumor and buy on the news. So if history is a guide, the initial announcement of higher rates may create some volatility but need not be a reason to sell.
Stocks in the U.S. are currently trading at almost 18 times 12-month forward earnings, with the average being slightly over 15 times earnings. Because of the plunge in oil prices, earnings for the S&P 500 are not expected to go up much past 3% this year.
However, next year, assuming that oil continues to rise in price at its current pace, earnings for the broader markets should be up year-over-year between 10% and 12%. This should set the stage for the next leg up in the equities markets.
Bob Landaas is president of Landaas & Company.
(initially posted May 28, 2015)
More information and insight from Money Talk
Landaas newsletter subscribers return to the newsletter via e-mail.