Two factors that matters most: An update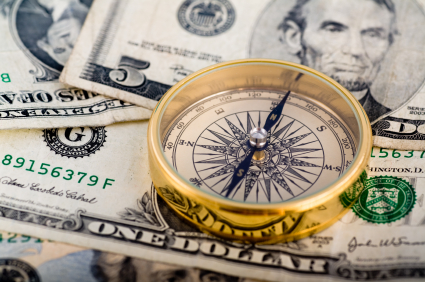 By Kyle Tetting
Long-term, two factors drive the direction of stock prices: Earnings and interest rates. Owning the stock of a company represents ownership of a portion of that company's assets and earnings. As a result, when a company does well and earnings grow, shareholders should also do well. Without earnings, a company isn't worth much to shareholders.
Consider the chart below, which shows the direction of the price of the S&P 500 index and the earnings of the component companies back to 1900. The overwhelming direction for both earnings and stock prices is higher. And though the lines do diverge on occasion, the divergence typically doesn't last long. When earnings are declining, stock prices reflect that. Shareholders don't want to pay up for companies that are making less money than they have in the past.
The chart offers an excellent outlook for long-term stock investors. The most recent earnings reports continue to top expectations even as expectations continue to grow. For 2018, S&P 500 earnings are forecast to grow at 19%-21%. With forecast growth that high, investors should be cheering the stock market higher. Earnings ultimately drive stock prices, but the market has lost direction in the past few months.
That is because earnings alone do not direct stock prices. Interest rates – the other factor driving stocks in the long run – have been rising, and that makes investors nervous for a couple of reasons.
First, one of the most frequent contributors to modern recessions has been overly aggressive tightening of monetary policy in response to inflation. The Federal Reserve raised the overnight lending rate in March for the sixth time since the financial crisis. Importantly, though, rate moves so far have been in response to normalization efforts rather than inflationary pressure.
Also, interest rates on relatively safe bonds serve as an important comparison against what investors might earn on a more volatile investment in stocks. We can evaluate the interest earned on a dollar invested in the benchmark 10-year U.S. Treasury versus the earnings we'd capture on a dollar invested in the S&P 500, the earnings yield.
As of May 3, the benchmark Treasury yielded about 3% in interest, while buying the S&P 500 would yield more than 6% in earnings. Yes, six is a bigger number than three, but also, the size of the spread supports the added volatility of stock investing.
So, while interest rates are beginning to put some pressure on stocks, fears of rising rates may be a bit overblown for now.
If earnings point to continued stock price appreciation and interest rates aren't yet a glaring red flag, it is fair to ask why stocks seem to be struggling so much lately. After all, we have set records this year with the quick return of volatility, and despite a strong January, stocks have struggled to maintain traction. That volatility has less to do with earnings and interest rates and more to do with short-term uncertainty.
We started 2018 with elevated stock valuations and markets excited about the prospects for future earnings. But short-term, other factors besides earnings and interest rates can move stock prices. An inflation scare in February caused the first disruption, followed by fears of global trade war in March.
Ultimately, stock prices veer back to the two things that matter. But the past few months remind us of the need for caution, even in the face of compelling optimism.
Kyle Tetting is director of research and an investment advisor at Landaas & Company.
(initially posted May 3, 2018)
More information and insight from Money Talk
Ask a question for our Money Talk Podcast.
Money Talk Videos
Follow us on Twitter.
Landaas newsletter subscribers return to the newsletter via e-mail