Taking precautions amid stock run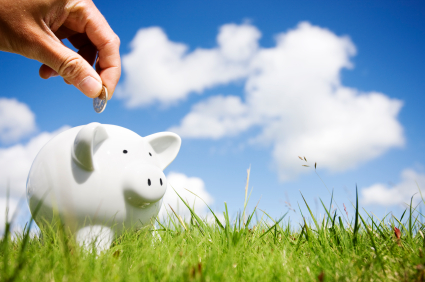 By Kyle Tetting
Through more than three quarters of 2017, returns on stocks have impressed. The S&P 500 has set new record highs, on average, every fourth trading day this year. But, years removed from any real statement shock, we run the risk of projecting impressive returns too far into the future.
Based on fundamentals, our outlook remains cautiously optimistic. We know that earnings and interest rates drive stocks. In the absence of meaningful inflation, interest rates are likely to remain subdued. At the same time, earnings forecasts favor modestly rising stock prices the next few years. Consensus earnings forecasts range between 9% and 11% for each of the next two years. Such strong earnings growth and, importantly, low inflation and interest rates are likely to continue to support stock prices.
Synchronous global growth furthers the optimism. While Europe, Japan and many other developed regions still haven't hit on all cylinders following protracted slowdowns, they all are advancing. Improving labor markets suggest increased global spending, which is a boon for all stocks but especially for large multinational corporations.
In such a rich environment, no wonder that broad measures of U.S. stocks are up 15% or more so far this year. In recent years, big gains have added to stock exposure for investors. That should continue to play well in a market favorable to stocks, but the way forward will likely look different than the way we've come.
For starters, current prices reflect few of the typical risks. Price-to-earnings ratios, which measure how much investors are paying for a dollar of earnings, have continued to rise. Low interest rates support a higher P/E, but rates are expected to rise gradually, and ultimately we need earnings to support stock prices. At current levels, stock markets reflect much of the strong earnings growth forecast for the next 12 months, leaving little room for disappointing earnings in the quarters ahead.
Corporate bond markets show a similar apathy to risk. Credit spreads – the premium investors expect from investing in lower quality bonds – are well below historical averages and as low as they have been in three years. Narrower spreads suggest investor optimism that riskier corporations will still repay their debts and leaves little room for the unexpected.
Investors must balance the fear of missing out with the expected and unexpected risks of investing. It's the classic battle between fear and greed.
The fear of missing out is complex. If we anticipate a continued rise in stocks, our instinct is to participate as much as possible – especially when safer alternatives such as bonds, certificates of deposit and cash are yielding very little. Greed has rewarded investors so far in 2017.
Although the potential looks attractive, stocks are priced for success. As we look ahead, those prices are likely to be more sensitive to even tiny shifts in expectations. Throw in a surprise or two – particularly high-impact events – and the fear of missing out could quickly turn to the fear of what happens next.
With stock prices already high and the unexpected difficult to anticipate, now is the time to pay closer attention to fear than greed. Of course, that doesn't mean eschewing stocks entirely, but it might mean moving closer to a more neutral position, especially for overexposed investors.
It also means pre-funding distributions – those amounts you are required to take out or anticipate needing for the next couple of years. At a point where low interest rates and high stock valuations could translate into less robust stock market appreciation, the opportunity cost of cash and other safe investments is low.
Keeping a little more safe money provides a source of distributions and a defensive buffer against market volatility, but it can also be used to play offense. Having dry powder during periods of high valuations lets you take advantage of opportunities, should valuations become more favorable.
Just as with being too aggressive, there is a risk to lightening up. Stocks, fueled by continued economic progress and the accompanying strong earnings growth, could continue to march higher. If so, reducing risk means doing a little less well. But balanced investors still participate in market returns with a cushion of safer investments to take advantage of any opportunities that occur.
While high valuations warrant caution, the outlook suggests a stock market that could continue higher for at least a while longer. Rather than simply rely on continued stock market success, though, investors can use this relative calm to prepare for uncertainty.
Kyle Tetting is director of research and an investment advisor at Landaas & Company.
(initially posted Oct. 26, 2017)
More information and insight from Money Talk
Ask a question for our Money Talk Podcast.
Money Talk Videos
Follow us on Twitter.
Landaas newsletter subscribers return to the newsletter via e-mail