Solvable problems, long-term perspective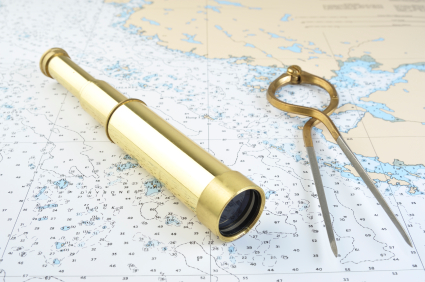 By Bob Landaas
As I get older, it becomes clearer to me that there are some problems that you face that can be solved while there are others where there is no easy fix.
Two of the issues that are weighing on financial markets currently are solvable and give investors hope after the disappointments of last year.
The first issue is the trade dispute with China. When the president signed the tax bill in December 2017, it was widely hoped that companies would use some of the tax savings to invest in their growth. It became apparent as last year progressed that most companies were sitting on their cash, unwilling to increase spending, with the trade conflict cited as the number one reason.
While there is much that is unfair about trade with China, it is important to underscore the mutual interests we share with the Chinese. The Chinese need us because we have the only reserve currency in the world, and they need our reserve currency to park their surpluses. Americans need the Chinese because we have become addicted to the Chinese surpluses to fund our growing deficits.
With such strong mutual interests, reasonable minds should prevail during the upcoming trade talks, as we approach the early March deadline for dramatically higher tariffs on Chinese goods. It is clear that the trade conflict has caused global growth to slow. A reasonable settlement of the trade issues will act as a positive for global growth, helping corporate profits and stock prices. The trade conflict is a solvable problem, considering the strong mutual interests that we share with the world's second largest economy.
The second solvable problem that has been weighing on stocks has been the threat of higher short-term interest rates by the U.S. Federal Reserve. The Federal Reserve has been raising interest rates since December 2015 in an attempt to manage the rate of inflation. The Fed raised rates four times in 2018, and until late in the year, it appeared it would continue that trend well into 2019.
We learned this past Wednesday that the Federal Reserve appears to be on hold with its mission to send short-term interest rates higher. Fed Chairman Jerome Powell said that economic growth remained solid and the central bank expected growth to continue; he did say, however, that the case for raising rates has weakened somewhat, citing sluggish inflation and slower growth in Europe and China.
Stocks reacted favorably to the news, sending prices higher around the world.  The threat of higher interest rates is obviously a solvable problem as the Fed continues to focus on current data to shape its beliefs.
We enter this new year with stocks trading in line with their 20-year forward price-earnings average.  Experts expect earnings to rise approximately 7% in 2019, which is also in line with long-term averages. As we enter the late stage of the business cycle in the U.S., investors should expect continued volatility. Volatility distracts investors, so it will be important to maintain a long-term perspective.
Bob Landaas is chairman and chief executive officer of Landaas & Company.
(initially posted January 31, 2019)
Send us a question for our next podcast.
Not a Landaas & Company client yet? Click here to learn more.
More information and insight from Money Talk
Money Talk Videos
Follow us on Twitter.
Landaas newsletter subscribers return to the newsletter via e-mail.