Recovery turns to Expansion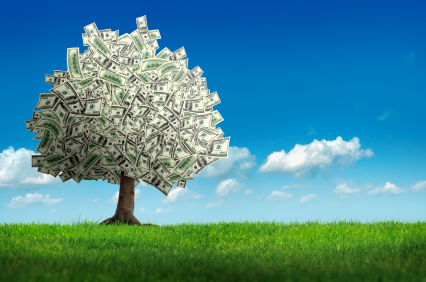 By Joel Dresang
A majority of Americans believe we're still in a recession, even though recovery officially began in June 2009 and economic activity now has expanded beyond where it was before the downturn.
More notably for investors, corporate earnings are approaching all-time highs, and sales are growing again despite continued "slow and painful healing" in housing and employment, said Brian Kilb, executive vice president and chief operating officer at Landaas & Company.
In a recent interview on Milwaukee radio station WISN-AM (1130), Brian cited several reasons for investors to be hopeful even though jobs and housing are still on the mend.
(For Brian's remarks on inflation and audio of the complete interview, please click here.)
"You've always got to take it back to interest rates and earnings. And I think the earnings situation as it stands right now is certainly supportive of continued optimism in the stock market," Brian told guest host Ted Kanavas, a former Wisconsin state senator.
Research analysts expect profits for companies in the Standard & Poor's 500 index to hit a record high this year. Earnings growth for the S&P should be about 14% in 2011, Brian told radio listeners, followed by 15% in 2012.
Top line
"The good news is at this part of the recovery, we're now going from recovery to expansion. The economy is now starting to grow again at a level beyond where we've been. We're starting to get some top-line growth, meaning that sales are starting to grow," Brian said. "What's happening now is we've had enough momentum that people are starting to spend money a little bit. Seventy percent of our economy is consumer spending. Sales approximately have gone up seven percent in the last quarter.
Growing profits through higher revenue – rather than just further cost cutting – is a turning point, Brian said, and it should lead to more people getting back to work.    
"It's the first time we've seen top-line growth in the recovery so far," Brian said. "So as people start to buy more goods and services, that requires more manufacturing of product and services. You make more stuff, you pay people more, people get paid more, they spend more, and the cycle continues to be a positive reinforcement."
Ahead
Among the unknowns still ahead are inflation, which Brian considers under control at least in the near term, and government deficits – a "very important" longer-term concern.
As for interest rates, Brian said they may be volatile in the short term but  should stay relatively low – another positive for investors.
"I don't see interest rates going up enough to harm corporate profits and the overall economy for awhile," Brian said. "So I think at this stage in the short run you have to be quite optimistic about the potential for gains in the stock market."
Joel Dresang is vice president of communications at Landaas & Company.
initially posted on February 24, 2011
Landaas & Company newsletter subscribers return to the newsletter via e-mail.