Recognizing what is solvable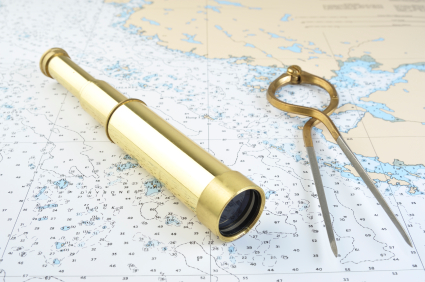 By Bob Landaas
I had a client recently talk about the deficit. He was worried, thinking that it's going to bury the country.
You can get 20 economists and money managers and analysts in a room, and the deficit won't even come up in conversation. But I get asked this constantly.
First, the deficit is actually coming down right now – maybe not as fast as people would like. Studies show that it's going to keep coming down for each of the next five years, assuming interest rates remain somewhat steady.
Experts think that 2023 is the watershed year. That's the year when the majority of the boomers will be in retirement, eating up dollars from Medicare and Social Security, and our country is going to have to make some changes.
It is a solvable problem. And people need to act like it is a solvable problem.
You may not like the way it's going to get solved, but just about anybody I've ever talked to about this thinks that the way that they'll solve it is to means-test the benefits.
Herb Kohl told me that way back when he was in his first term as a U.S. Senator. He said it – on the PBS show that we were doing at the time – that they're ultimately going to means-test the benefits. He knew it back then. I'm going back over 20 years now.
Everybody thinks that's the way they'll do it. They'll start off high – people with income into the seven figures. They'll get thrown off the Social Security roles and even the Medicare roles. And then they start bringing the number down.
I say this because there's not a day that goes by in my life that I don't get asked about the deficit. And I get asked about it in terms that it's going to bury the country, that kids won't have any future unless we tremendously reduce spending.
But that's going to work only if you're talking about Social Security and Medicare. Nothing else makes a bit of difference. And the way they're going to solve the problem is to means-test those programs.
Here's the punch line. What will force their hands in Congress is when interest rates go up. As interest rates go up in a meaningful way, Congress is going to have to cut back spending left and right. The only thing that allows them to continue spending now is the low interest rates.
The government shut down. We almost defaulted on our currency. And yet, I didn't hear anybody talking about how we really need to address Medicare or Social Security – the only ways you're going to solve the problem. So, shame on both sides of the aisle for not tackling that one. But it will ultimately happen.
What I want the takeaway point to be is that people shouldn't act like this can't be solved. People can't act like here's a wreck that's going to happen and we can't do anything about it.
It's absolutely solvable. Most people won't mind the way it's going to get solved. Unless you have a whole lot of money and a whole lot of income, you won't even be affected by the change.
Bob Landaas is president of Landaas & Company.
(initially posted Oct. 30, 2013)
More information and insight from Money Talk
Landaas newsletter subscribers return to the newsletter via e-mail.