Reasons to celebrate, opportunity to plan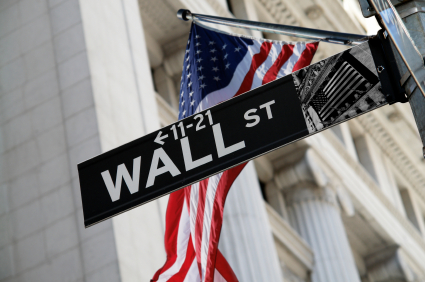 By Kyle Tetting
Eight months into 2021, we're in the midst of what has been the best year for stocks since 1997. With a third of the year left, August statements should provide another encouraging data point for investors. A little celebration may be in order, but it's also important to note that periods of market strength provide immense opportunity to plan for less robust markets. And while the broad long-term outlook is decidedly optimistic, we're not out of the woods yet.
You need only look at the cover of the paper or watch the first 60 seconds of the news to see that things remain in disarray: U.S. troops have largely completed a chaotic withdrawal from Afghanistan; Louisiana and Mississippi are reeling from Hurricane Ida; the Delta variant continues to upend economic recovery. Add in a market priced for strong earnings growth, and any of these headlines have the potential to roil investors.
Along with the headlines, it should be noted that stock market corrections are quite common. Since 1980, the S&P 500 has averaged a decline of at least 10% roughly every 18 months. As if on cue, September reaches the 18-month mark. Nothing about this market is average, but the milestone is just another reminder that investors could be in for a bit more volatility.
Perhaps volatility seems obvious with everything that appears to be going on in the world. Obvious, however, rarely dictates market direction. We can use models and forecasts to predict the impact of the knowns, and prices quickly reflect the likely outcomes. We know, for example, that there are short-term issues, but that the longer-term outlook is optimistic for corporate earnings. As investors have extended the scope of their outlook, market prices have reflected that optimism.
The challenge for investors is navigating the unknowns. The unknowns tend to disrupt our expectations for the path ahead and cannot be modeled. We call these "meteors from outer space," though the reality is that far less consequential events can have an outsized impact. Additionally, not every unknown has to be bad.
Given the unpredictable nature of unknowns and the often-limited time frame of their impact, there is typically little investors need to do but wait. Further, 10% corrections, while frequent, tend to be short-lived, and stocks typically recover well in advance of whatever caused the correction. In such an environment, reactionary investors often fall far behind the market.
Rather than reactive, the current market affords us the opportunity to be proactive. With many portfolios again approaching new high-water marks, investors can look to set aside more cash and further diversify risk. We can take inventory of what we have and what we need and ensure that our current portfolio best reflects these factors.
Of course, it should be noted that opportunities for change also carry "opportunity cost." In other words, what is the cost to making or not making this change? It's why we prefer balance, participating in the benefits of each asset class in which we invest while trying to minimize the risk.
As we progress into fall, we maintain a cautious optimism about markets broadly. There are plenty of issues we know about to accompany the many positives in the current environment. A healthy balance seeks to weather the unknowns while capitalizing on the opportunity that clearly lies ahead.
Kyle Tetting is director of research and an investment advisor at Landaas & Company.
(initially posted September 2, 2021)
Send us a question for our next podcast.
Not a Landaas & Company client yet? Click here to learn more.
More information and insight from Money Talk
Money Talk Videos
Follow us on Twitter.
Landaas newsletter subscribers return to the newsletter via e-mail.