Making sense of year-end recaps, forecasts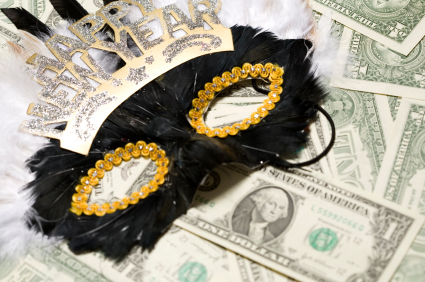 By Kyle Tetting
This is the time of year when my mailbox and email inbox fill with two of my favorite things. Most dear to me: Christmas cards. My wife and I both have large families as well as a close-knit group of colleagues and friends. Given the extended circle, it can be challenging to stay in touch—this year especially.
This also happens to be when market recaps and forecasts begin to pour in. Not a week goes by that I'm not analyzing earnings forecasts, examining economic projections or attempting to parse comments from the Fed. I welcome the year-end summaries and looks ahead, despite an obvious flaw.
What strikes me most from year to year is just how wrong prognostications tend to be when it comes to specifics. We need only look to forecasts made a year ago to see just how far off the mark they were. At the end of 2019, the trade war appeared to be the most likely hindrance to further growth—another confirmation that economists and other prognosticators just can't foresee every recession and market shock.
As Jared Bernstein, chief economist to former Vice President Joe Biden, wrote in 2018 in the Washington Post, "Expansions don't die of old age: They're murdered by bubbles, central-bank mistakes or some unforeseen shock to the economy's supply . . .  and/or demand slide." Certainly, 2020 fits the bill for an unforeseen shock to both supply and demand, so perhaps forecasters' oversight of this pandemic is a bit more forgivable.
But, if we can't count on the specifics of forecasts from year to year, what then do we glean from the exercise?
Perhaps most importantly, some of the biggest banks and investors in the world—carrying the weight of trillions of dollars in investable assets—share their thoughts on how we got here and where we're heading. While such commentaries can be self-serving and less useful on their own, in aggregate, they help inform how investors view markets around the world.
Beyond that, we can use their projections as springboards to form broad expectations for markets and the economy. What do our expectations about the next year tell us about the broader opportunity set, even if those expectations aren't realized in 12 months' time?
So, given where we've been and where we are, here are a few considerations as we enter 2021. Less prognostication and more broad strokes for the road ahead.
For starters, the Federal Reserve has signaled its intent to remain accommodative while indicating inflation is not an immediate concern. Such statements are likely to keep interest rates in check as long as the data allows.
For U.S. stocks, as measured by the S&P 500, returns have exceeded 50% since the start of 2019. At the same time, earnings on the S&P 500 remain below 2018 levels, according to data from Thomson Reuters. This has stretched stock market valuations as the pandemic erased the earnings of entire industries. Importantly, forecasts call for earnings to swiftly recover in 2021 and beyond as vaccine rollouts accelerate.
The returns on growth stocks have nearly tripled the return of value stocks the last two years. While low and falling interest rates have helped push growth stocks higher, a more stable rate environment slows some of the tail winds for growth. Further, the potential for reaccelerating economic growth provides a backdrop for renewed interest in some more traditional value businesses. Growth stocks aren't disappearing, though we'll need a greater emphasis on quality as we look ahead.
Returns outside the U.S. have been less favorable the past few years, though non-U.S. investments have finally begun to enjoy some tail winds absent since the financial crisis. The dollar weakened significantly across much of 2020, and valuations appear richer in the U.S. when compared to many other parts of the world. Additionally, a diverse response to the pandemic has left some regions better off than others.
I am cautiously optimistic about what all this means for investors. Year-end developments with the vaccine and what that may mean for economic growth point to an easier road ahead. That easier road also comes on the heels of weak economic activity and corporate earnings, making year-to-year comparisons look much more robust.
At the end of 2019 I wrote, "Stocks may still have room to run," as I described my optimism for 2020. Stocks did run, though the reasons are hardly what we expected.
Instead, 2020 served as a case study in why we advocate for balance. As we look ahead to 2021, balance remains critical to investor success—because we can never be certain on the specifics of what will come next.
Kyle Tetting is director of research and an investment advisor at Landaas & Company.
(initially posted December 31, 2020)
Send us a question for our next podcast.
Not a Landaas & Company client yet? Click here to learn more.
More information and insight from Money Talk
Money Talk Videos
Follow us on Twitter.
Landaas newsletter subscribers return to the newsletter via e-mail.