Looking forward for long-term investors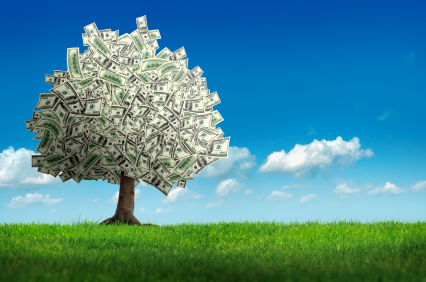 By Bob Landaas
Last month, I wrote that the trade disputes with China were holding back the U.S. economy and along with it, stock prices. Since then, moderate progress on trade issues and a postponement of even higher tariffs on China have sent the Dow Jones Industrial Average 1500 points higher.
The uncertainties of the trade wars have held back corporate spending and were cited as the top concern by companies in their earnings calls. Even a partial resolution of the trade problems could unleash spending as the outlook becomes clearer.
Only a year ago, the world was enjoying synchronized growth, an unusual occurrence. Now, global growth is slowing. The slowdown in China is affecting the emerging markets. Europe is slowing too.
The United States has never had a recession that started overseas. That makes us unique among developed nations. I am encouraged by the progress, however small, in the trade conflicts with China, and the markets reflect that optimism. Of course, the remaining issues are the hardest to solve, including unreasonable Chinese demands for companies doing business in China to transfer technology.
Analysts have known for years that longer term, interest rates and corporate earnings drive stock prices. So, it was welcome news in January that the Federal Reserve is now on hold with raising short-term interest rates. Since December 2015, the Federal Reserve has sent short-term interest rates higher, unsettling markets. While it is premature to say that the Fed is done raising rates, it now appears that the central bank is mostly done, which should support stock prices.
The weakness that the U.S. economy experienced this winter could be short-lived, with most forecasts calling for GDP growth of about 2%, which would be in line with the growth rates of the last 10 years.
There will always be challenges for stock market investors. However, it is important for investors to consider the big picture. There, the trends seem promising. Consider:
In his recent book, "Factfulness," the Swedish author Hans Rosling writes that in the last 20 years, the proportion of the world's population living in extreme poverty has almost halved—the fastest decline in history.
According to Oxford University economist Max Roser, every day, 325,000 more people gain access to electricity, 300,000 more gain access to clean drinking water, and the number of people living in extreme poverty goes down by 217,000.
While daily headlines and hourly news alerts too often seem preoccupied with personalities and political intrigue, these are the sorts of developments that matter in the long term.
Long-term investors need to stay focused on the long term. The huge growth of the global middle class will create significant investment opportunities for those who are able to look past all the short-term noise.
Bob Landaas is chairman and chief executive officer of Landaas & Company.
Learn more
Solvable problems, long-term perspective, by Bob Landaas
Investing amid synchronized growth, a Money Talk Video with Marc Amateis
Ignore bonds at your own risk, a Money Talk Video with Kyle Tetting
Recessions: Uncertainty suggests balance, a Money Talk Video with Kyle Tetting
(initially posted February 27, 2019)
Send us a question for our next podcast.
Not a Landaas & Company client yet? Click here to learn more.
More information and insight from Money Talk
Money Talk Videos
Follow us on Twitter.
Landaas newsletter subscribers return to the newsletter via e-mail.