House raising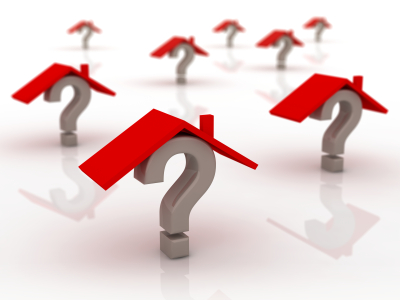 By Joel Dresang
As the Federal Reserve considers weaning the U.S. economy from its monthly injections of bond-buying, expect the central bank to keep watching for side effects on the housing industry.
The Fed announced Sept. 18 that it would continue its $85 billion-a-month stimulus program, which includes buying $40 billion-a-month of mortgage-backed securities to encourage home loans. The third round of quantitative easing, begun a year ago, has helped keep mortgage interest rates low.
The average fixed rate on a 30-year home loan exceeded 6% when financial markets collapsed five years ago. During QE3, the rate stayed below 3.7% until May, when Fed Chairman Ben Bernanke suggested that the central bank might ease up on the stimulus as early as September. The rate recently hit 4.5%, according to Bankrate.com.
In fact, the Fed cited rising mortgage rates (along with its repeated warnings over fiscal brinkmanship in Washington) as possibly hampering economic growth. Such head winds are why the Fed decided to postpone tapering its bond buying.
The Fed's Sept. 18 statement reflects the role it attributes to the housing market in the economy's comeback from the Great Recession.
"I remember back in 2008, we talked about how we're not going to have a recovery until we see a recovery in the housing market. The Fed understands that," said Marc Amateis, vice president at Landaas & Company.
"The Fed has some momentum going, and it has to be careful. It doesn't want to slow this down," said Dave Sandstrom, vice president at Landaas & Company. "The housing recovery has been a very important aspect of the economy."
Housing accounts for only 2% of the U.S. gross domestic product, but its influence on other parts of the economy makes it a critical force, Dave said.
"I think the housing portion is very critical to the Federal Reserve's next steps," Dave said. "There are some very impressive economic impacts from a booming housing economy: Lending institutions, the construction industry, home-improvement stores, appliances, furniture, landscaping. Right down the line, this has a major impact on the economy.
"But maybe more important is the impact housing has on the wealth effect. We've seen some great improvements with home prices going up," Dave said. "That gives people some security that they can spend money."
Adam Baley, an investment advisor at Landaas & Company, agreed.
"The wealth effect can give a nice shot in the arm to the economy in getting consumers to go out and spend," Adam said. "Here's how the wealth effect works. As they see their wealth holdings – things like real estate or their 401(k) balance – increase in value, consumers are more confident in going out to dinner or going to the movies or buying a new refrigerator."
The wealth effect can help explain why the Commerce Department's August retail sales report showed American consumers spending 4.7% more than the year before – above the 30-year average – despite higher payroll taxes this year and stagnant wages.
Consumer spending accounts for 70% of GDP. But merely feeling wealthier has its limits.
"We shouldn't get too excited about the wealth effect because in the long term, people don't spend their wealth; they spend their income," Adam said. "So if we ultimately want to see this level of consumer spending sustained, what we ought to be looking toward is a rise in wages – a rise in income – because that can sustain consumer spending for much longer than just wealth."
Sustaining economic growth – while controlling inflation and unemployment – has been the Fed's mission, but the Federal Open Market Committee concluded in its September meeting that the economy still isn't strong enough to stand without extra support.
Even after it winds down the $85 billion-a-month QE3, the Fed plans to keep its short-term fed funds rate at next to nothing. Most of the Fed policy makers expect to raise the rate no sooner than 2015.
Joel Dresang is vice president-communications at Landaas & Company.
(initially posted Sept. 24, 2013)
More information and insight from Money Talk
Landaas newsletter subscribers return to the newsletter via e-mail.