Enjoy the gains, remain cautious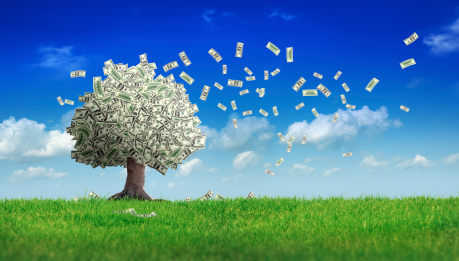 By Kyle Tetting
Stock market gains accelerated in February, setting new highs. Meanwhile, a long stretch of low trading volatility suggests calm markets. Neither the gains nor the calm, though, should mislead investors into complacency.
The S&P 500 added to a strong January, rising 5.9% including dividends through the first two months of 2017. The broad stock index set new record closes 13 times so far this year while the number of consecutive trading days without the S&P moving 1% higher or lower reached the longest streak since 2014. The farthest stretch of such low volatility before that was 1995.
A number of factors have supported both the march up in stocks and the lengthy calm.
For interest rates, both market expectations and Federal Reserve statements point to a gradual rise in the overnight lending rate in the months ahead. Interest rates stabilized after a fourth-quarter run-up, which was capped by the Federal Reserve's December increase in the short-term rate.
Following the November elections, stocks rallied on expectations of more federal infrastructure spending, reduced business regulation and lower taxes. Since then, it has become clearer that the specifics and implementation of federal policies may take longer than anticipated. That realization could have hurt stock prices, but strong economic indicators and encouraging earnings reports continued to boost stocks higher.
Corporations have reported fourth-quarter earnings far ahead of expectations. The energy sector is no longer a drag on the aggregate S&P 500 earnings and is set to make positive contributions with oil prices holding steady well above $50 per barrel. At the same time, reports on unemployment, the housing sector and retail sales all point to an economy that continues to grow slowly. As a result, projections for earnings growth remain in the 11%-12% range each of the next two years.
On the heels of strong stock returns, a lack of volatility and expectations for continued growth, it's tempting to become overly optimistic about the potential for stocks. Consider, though, that the S&P 500 now trades at nearly 18 times forward earnings. While not outrageously expensive, especially given low interest rates, stocks certainly are not cheap. The 20-year average multiple is 17.2.
A return to steady interest rates and modest earnings growth supports the optimism shown in recent months. Additionally, a growing consensus around the forecast for future economic and earnings growth has dampened volatility and fueled higher hopes for stock investors. As confidence grows, though, "tail risk" has increased. As a result, events that fall outside consensus expectations are likely to have an outsized impact on returns.
"Tail risk" or a "black swan" event refers to those outcomes that defy expectations or could not have been predicted. When past experiences fall neatly within a range of expected results – a little better or worse than expected – an experience that defies those expectations can have an outsized impact.
Recent returns have rewarded investors for the risk they take in stocks. At the same time, lower volatility may be lulling some into a false sense of security about the level of risk in their portfolio. This leads to greater potential impact from an unexpected occurrence, such as a natural disaster or geopolitical event.
Rather than wait for it to occur, it's important to understand how you're positioned for the unexpected today. Assess your tolerance for risk when you first invest and recognize that volatility can return at any time. Today's cautious optimism can influence investment decisions, but it shouldn't trick us into abandoning the balance that offers stability when that volatility finally returns.
Kyle Tetting is research director and an investment advisor at Landaas & Company.
(initially posted March 3, 2017)
Send us a question for our next podcast.
More information and insight from Money Talk
Money Talk Videos
Follow us on Twitter.
Landaas newsletter subscribers return to the newsletter via e-mail.