Economic surprise, steady as she goes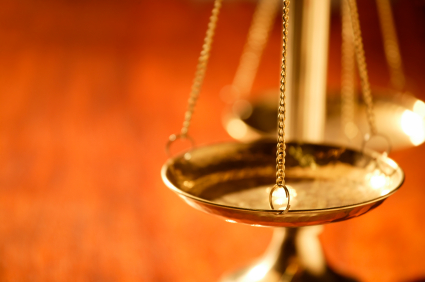 By Kyle Tetting
While the current economic expansion stretches on toward 10 years, the U.S. economy continues to surprise. U.S. gross domestic product (GDP), the total value of all goods and services produced, grew by 3.2% in the first quarter, easily beating consensus expectations. For a variety of reasons, the preliminary report is a big deal for investors—though it isn't all rosy.
For starters, the strongest first quarter performance in four years reignites some confidence in the U.S. economy following late 2018 weakness. Consumers and businesses need that confidence to reinforce the virtuous cycle that is economic growth, where accelerating growth spurs corporate spending and hiring, which allows for additional consumer spending. Those are the inputs to future economic growth, perpetuating the cycle.
Strong growth may also dispel some concerns that a recession is imminent. Only a few months ago, some forecasters were calling for the current expansion to end this year. We can't dismiss the possibility entirely, but recent data suggest the economy is on a sturdier foundation.
Despite a rosier outlook for the U.S. economy, questions remain. And, while we've minimized some economic uncertainties, that isn't to say they haven't had an effect.
The partial government shutdown that ended in late January created noise in the employment picture, delayed the reporting of important economic information and may have played a role in diminished consumer spending. In a weaker economic environment, such adverse effects would likely have been far more detrimental to economic growth.
Trade disputes with China continue to cause uncertainty, though that uncertainty helped boost first quarter GDP, as businesses built up inventories to avoid unknown tariffs in future quarters. Those inventories may become a headwind to future quarters, though, as business stockpiles get too far ahead of demand and oversupply possibly overstates the real rate of economic growth early in 2019. We need to keep an eye on how the inventory build impacts expectations for growth later in the year.
We continue to watch the eurozone as the European Central Bank has lowered expectations for growth and inflation. The region faces the near-term pressures of Brexit and slower growth globally in addition to longer-term challenges of demographics and debt. Recent data out of the eurozone are encouraging, with first quarter growth rising a stronger-than-expected 1.2% over the same quarter last year, though growth in the region still trails the world more broadly and the U.S. especially.
What appears less solid, at least for now, is the rate of growth in corporate earnings.
In retrospect, the fourth quarter stock market decline appears to have foreshadowed an earnings recession this year rather than an economic recession. The stock sell-off at the end of 2018 served to discount stock prices ahead of forecasts of an earnings recession. But, it also resulted in large numbers of stocks trading at discounted prices, which facilitated the subsequent recovery and record high for the S&P 500.
A more fairly valued market, currently, reflects our expectations of a transient dip in earnings growth. Additional strong GDP growth, as we saw in the first quarter, would aid earnings in their recovery.
Absent in the first quarter GDP report was any meaningful sign of runaway inflation. Lack of inflationary pressure has given the Federal Reserve enough cover to pause interest rate increases, providing further support for stock prices.
With the reduced likelihood of rate increases, investors are already looking forward to a return to earnings growth later in the year, and with reasonable valuations, stocks appear to have stabilized from the seesaw of the past two quarters.
The path ahead appears smoother for investors, but we aren't relying on a single preliminary GDP report to throw caution to the wind. Rather, we continue to seek opportunities to improve bond quality, increase liquidity where appropriate and trim positions that have gotten out of hand because of recent strong returns.
Considering all the nuance in this one GDP report, we prefer to remain cautiously optimistic while steadying portfolios for a much broader range of potential outcomes.
Kyle Tetting is director of research and an investment advisor at Landaas & Company.
(initially posted May 3, 2019)
Send us a question for our next podcast.
Not a Landaas & Company client yet? Click here to learn more.
More information and insight from Money Talk
Money Talk Videos
Follow us on Twitter.
Landaas newsletter subscribers return to the newsletter via e-mail.