Bob's View: Concerns behind stock volatility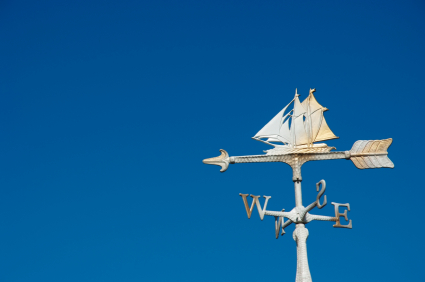 By Bob Landaas
Recent stock market volatility has created concerns among some investors about the durability of this bull market, which is now almost seven years old.
The abrupt slowdown in China, its effects on the emerging markets, the continued slide in oil prices, higher short-term interest rates from the Fed and a stronger U.S. dollar all have taken blame for the recent downturn in stock prices.
As always, it is important to discern whether problems are short-term or whether they will linger with more pronounced, lasting consequences.
China

Some have suggested that the slowdown in China will have negligible effects on the United States because of the small amount of trade the U.S. does with China. However, that view ignores all the trade that the U.S. conducts with much of the emerging world, whose fortunes are directly tied to China.

China is transitioning from a cycle of investment and building infrastructure toward a more sustainable economy based on consumer spending. Many experts expect that until the Chinese economy turns the corner, the volatility associated with China will continue.

Keep in mind that China has the one ability that the U.S. does not have, which is control of its currency. By continuing to devalue the renminbi, China can make its exports more competitive, thus potentially turning its economy around.
Oil
The price of oil and the price of stocks have been linked for more than a year. As oil goes down, stocks go down. As oil goes up, stocks go up. The pattern broke only briefly last spring as oil continued to decline while stocks established an all-time high in May.
Many experts predict that the price of oil will experience a slow recovery, but it is encouraging to see signs that the supply of oil is finally going down. That should serve to prop up oil prices – and along with them, stock prices.
Dollar

The strength of the U.S. dollar has served as a headwind to U.S. corporations selling their goods overseas. Several experts, including former Federal Reserve Chairman Ben Bernanke, recently stated their belief that the dollar rally is almost over. That could serve as a tailwind for U.S. corporate profits.
As always, current events need to be viewed through the dual lenses of interest rates and earnings.
Note that after the first Fed interest rate increase on Dec. 16, intermediate- and long-term bond yields have actually fallen, reflecting expectations of a smooth transition for bond holders. Although many expect continued short-term rate increases, the Fed will remain reluctant to aggressively raise rates because of the slowdown in global growth and the absence of any measurable inflation.
Corporate profits are expected to grow about 7% this year, and with a forward price-earnings ratio of only 15, the market supports just an average multiple for earnings.
Finally, from a technical standpoint, it was encouraging to see markets receive support from their late-summer lows in the midst of steep selling. The re-testing of lows is typical of market declines and suggests that, despite some short-term concerns, investors appear unwilling to push selling past these levels of resistance.
With interest rates at historically low levels and earnings growth projected to be slightly above average for the next couple of years, I am optimistic that stock prices will recover from their winter sell-off. As the headwinds dissipate, we can look forward to higher prices later in the year.
Bob Landaas is president of Landaas & Company.
(initially posted Jan. 28, 2016)
For insight from previous Bob's Views, please click here.
More information and insight from Money Talk
Landaas newsletter subscribers return to the newsletter via e-mail.