Balance beats timing (and uncertainty)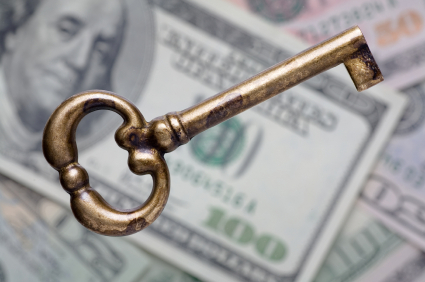 By Kyle Tetting
Following the best first quarter in two decades for the S&P 500, many investors are nearing the highwater marks notched by their portfolios just before the fourth quarter 2018 sell-off. To see stocks fall at the end of one year and then rebound so dramatically with the turn of the calendar is uncommon.
With uncommon market movements, though, investors need to guard against a common reaction—making abrupt shifts in their investment strategies.
Plenty of research suggests investors can behave badly when they react to market swings. A recent study by independent analysts at Dalbar shows the average stock fund investor lost twice what the S&P 500 gave up in 2018. The study doesn't blame the investments but, rather, investors' failed attempts to time the market.
We know that market declines tend to create buying opportunities, yet investors spent much of the last third of 2018 exiting stock funds. In December alone, investors pulled nearly $850 billion out of equity mutual funds. Not only did those investors miss a 6.5% rally in the last four days of 2018, but they kept money off the table for 2019's strong start.
Of course, an unwillingness to take stock market risk might have seemed reasonable, considering many of the uncertainties looming at year-end. But some of those uncertainties still linger—and new ones have emerged—even as stocks have floated higher. For instance:
We continue to watch a protracted negotiation with China on trade, an uncertainty that has dulled corporate appetites for spending.
The eurozone's struggles to sustain economic growth have intensified and are further damaged by a banking crisis in Europe.
Brexit further vexes Europe, with even the extended deadline for the UK's departure offering little time to negotiate a favorable outcome for the region.
China's economic growth continues to slow, further weighing on global growth more broadly.
U.S. investors are watching for an earnings recession the next few quarters in addition to the extended length of the current economic expansion.
Despite concerns, it is wise to remember that these uncertainties are solvable. Further, as we saw in the first quarter, stocks won't necessarily wait on resolution. Often, they move on and move higher as they look ahead to what is to come.
Importantly, strong first-quarter returns haven't caused stocks to become too expensive. Looking ahead to the next four quarters, the S&P 500 now trades at 16.4 times earnings, a modest premium to the 25-year average of 16.2, but certainly not expensive. The first quarter's strong returns only served to close what had been an attractive discount on stocks.
Contrasting the returns of the last two quarters may lead investors to the conclusion that the best time to buy is when things have already fallen apart. Such a conclusion has strong historical support if we measure only from the bottom of market corrections, but the difficulty is in calling the bottom.
The Dalbar study and numerous others have shown just how poor the average investor is at calling that bottom. Investors with too much exposure to equities heading into the fourth quarter pulled out of stocks out of fear that they couldn't afford—or couldn't stomach—the losses. Those investors missed out on a significant recovery because of the timing of their actions, turning a single misstep into two.
Instead, consider the role that balance plays—not just in capturing a smoother ride but in avoiding the need to time the markets. The safer money in your portfolio provides a source of liquidity for many years, far longer than the time it takes for stocks to recover from even a large correction. At the same time, the stock portion provides a chance for long-term growth—but only for those who can look past today's uncertainties to the opportunities that lie ahead.
Kyle Tetting is director of research and an investment advisor at Landaas & Company.
(initially posted April 4, 2019)
Send us a question for our next podcast.
Not a Landaas & Company client yet? Click here to learn more.
More information and insight from Money Talk
Money Talk Videos
Follow us on Twitter.
Landaas newsletter subscribers return to the newsletter via e-mail.