Fundamentals shall prevail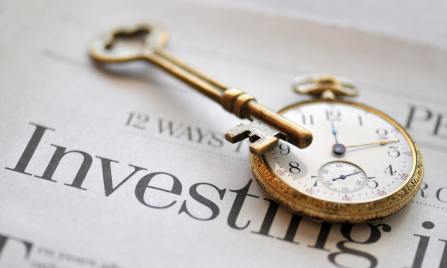 By Bob Landaas
A client who is a long-term investor says he fears that other factors are becoming the drivers of the market. He fears that fundamentals such as corporate earnings and interest rates no longer matter to the performance of investments.
That sounds to me like despair is setting in.
Let's be clear. Fundamentals ultimately prevail. Over the last 30 years, corporate profits went up 10-fold in the United States. Over that same period, stock prices went up 10-fold. That's how it's supposed to work. Stocks go up or go down based on earnings.
What we have seen in the markets in the short term has been very unnerving. It has been a very difficult time for investors – let alone for newly minted retirees. But the point remains that ultimately fundamentals do matter.
Earnings numbers for the S&P 500 index are going to come in at about $99 for 2011. That's a new record and represents a 17% increase from year-end 2010.  When the S&P last hit its peak in 2007, the Dow Jones Industrial Average was at 14,000.
I'm not saying the Dow's going to 14,000 anytime soon, but ultimately the market place will respect those earnings.
I know from time to time – and now is one of those times – we test the limit of how long macro policy, big-picture items, can move markets. We know long-term they can't.
Long-term, it's all about how much are you willing to pay for a dollar of earnings.
Historically, investors are willing to pay, give-or-take, 15 times for every one dollar of earnings. We've been averaging that for years. For much of my career, the P/E has been higher than that.
So imagine looking at the market now, and we're trading for a little under 12 times next year's earnings. That's pretty cheap. Of course, it could get cheaper. Of course, it might stay cheap. But my guess is that it's like the law of physics: You spend time either above trend or below trend, but eventually you'll be at trend line. That's how the markets work.
The difficulty in our job is to tell you exactly when we're going to get back to trend. We know ultimately that we will get back to trend.
As much as we were above trend line in the '90s and we spent the last 10 years below the trend line, we know at some point the market place will settle down and earnings will get back to their normal role of driving stock prices. Ultimately, stocks trade on the earnings of the underlying companies.
But lately you've got this enormous headwind of the uncertainties in Europe. Everybody remembers the financial crisis three years ago and getting creamed in the stock market. We have this bitter memory of the selloff in 2008, led by the disastrous behavior of the banks. So now we look at the behavior of the European bankers in the same light.
It's easy for most investors to connect the dots and say, "Ay yay yay! Here we go again."
Well it's not ay yay yay because the banks are much better capitalized in the United States. For the most part, they have recovered from the selloff, and for the most part, they have repaid TARP, and life is much different. The U.S. banks are flush with cash and have tremendously improved their balance sheets since the financial crisis three years ago.
My guess is that it could be quite a while yet before Europe solves the crisis part of its debt situation. Long-term, it's going to be hard to solve the imbalances, but short-term they can backstop the liquidity problems.
But maybe by early next year the market will get back to fundamentals – and get back to the business of reflecting earnings and interest rates.
Bob Landaas is president of Landaas & Company.
initially posted Dec. 9, 2011
Landaas newsletter subscribers return to the newsletter via e-mail.