Wondering where your portfolio fits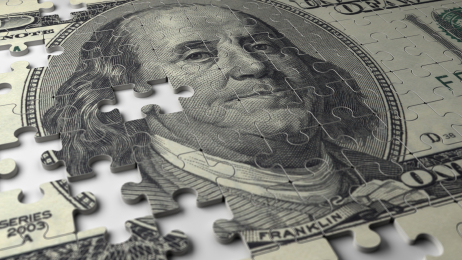 By Kyle Tetting
With stock markets continuing their robust advance and no shortage of news about the markets and the economy, investors might be wondering how their current portfolio fits in. Meme stocks, economic headlines and a variety of curious technological developments keep popping up to stoke fear and greed among investors.
The notion of fear and greed itself is familiar to most. But recent fears of missing out are stoked by the break-neck pace at which things are changing. Investors want to know if they're holding that stock they read about or if they're invested in that area that's been making strides. Such wondering isn't new, though the question of what to do next is popping up more as stock markets set new records and bond yields remain low.
To be fair, the opportunity cost of wondering may be a bit lower now. For those new to the concept, opportunity cost is simply what else you could be doing with your money. What would you invest in instead of what you are currently holding?
As stock markets set new records and valuations remain elevated, our expectations for future returns may be a bit more muted. This is especially true considering just how strong returns have been for broad measures of stocks. In this environment, there's likely more discrepancy between the winners and losers.
Bonds face a similar challenge. With interest rates low and high-quality bond returns tied closely to rates, our expectations for bonds are less robust as we look ahead.
It's easy to see, in environments like this, why it would be tempting to want to reach beyond what you have in an attempt to find more opportunity. Nevertheless, it's wise to remember a few critical points about the portfolio you likely already hold.
Reduced expectations aren't no expectations. Coming off a 12-month stretch where most broad measures of U.S. stocks added a third or more, it would be difficult to expect similar returns in the year ahead. However, our outlook for stocks remains cautiously optimistic with forecast earnings growth supportive of meaningful potential gains.
We don't typically invest in bonds for the expected return. Rather, bonds are there to dampen volatility. Reduced expectations – borne by lower interest rates – might change the math a bit, but it doesn't change the role that bonds play in our portfolios.
There's a difference between expectations for the broad U.S. stock market and each individual stock or sector. Broad measures of U.S. stocks are historically expensive and have run higher recently, but that challenge differs between sectors. It is even more relevant when considering the ability to invest beyond the U.S.
Avoid unknown risks. It's tempting to jump at the next great idea or some promising investment solution, but marketing materials or personal anecdotes about a particular investment often paint a one-sided picture. That is especially true as financial "products" get increasingly complex, creating new potential sources of return but also untested sources of risk.
Periods of low opportunity cost, such as now, are a great time to look at our investments with fresh eyes. Importantly, for a few key reasons, that need not mean fundamental shifts. Foremost, a balanced portfolio is designed with more than just the current environment in mind. That doesn't mean inaction but a longer-term view.
But beyond the simple concept of balance, there's another force at work. The underlying mutual funds within many balanced portfolios make changes of their own. As the opportunity set shifts, each fund reacts to change its underlying investments. Such changes occur within the broad mandate of each fund but serve to continue to navigate an ever-changing investment landscape.
As foundational tenets of our investment ethos, balance and diversification serve a variety of roles. Often unheralded is that, via exposure to a variety of well-researched investments, investors are afforded frequent opportunities to capture the most relevant of the best new ideas. And they can do so without needing to differentiate between the best ideas and the best investments.
Kyle Tetting is director of research and an investment advisor at Landaas & Company.
Learn more
Why investments outperform their investors, a Money Talk Video with Kyle Tetting
When Should I …rebalance my portfolio? by Art Rothschild
Selections important to your investments, a Money Talk Video with Kyle Tetting
Ignore bonds at your own risk, a Money Talk Video with Kyle Tetting
(initially posted June 30, 2021)
Send us a question for our next podcast.
Not a Landaas & Company client yet? Click here to learn more.
More information and insight from Money Talk
Money Talk Videos
Follow us on Twitter.
Landaas newsletter subscribers return to the newsletter via e-mail.