What We're Reading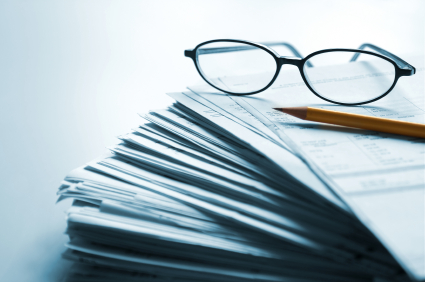 An occasional sampling of what's catching the attention of professionals at Landaas & Company
Investors curious about the applications of artificial intelligence had better not abandon balanced portfolios for computer-assisted stock picking, according to a piece in Investor's Business Daily. "I'm sorry, but as a language model AI I do not have the ability to provide personalized financial advice or predict the future performance of specific stocks," ChatGPT responded to an editor.

Suggested by Steve Giles
Investors sweating the details of 2023 stock forecasts needn't bother. An economics columnist at The New York Times says academic research shows the clairvoyance on the markets six months or a year out is impossible. His advice: Embrace uncertainty. "Accept that you need to invest without knowing what will happen to your money over the short term."
Suggested by Kyle Tetting
With expectations of further interest rate increases by the Federal Reserve Board, investors should refresh their attitudes toward the bonds they hold in their portfolios, a Wall Street Journal columnist explains. Bonds, he writes, are producing income again.

Suggested by Kyle Bartsch
Among the ways they can deploy cash, corporations have the option of engaging in stock buybacks, which they have. In the past five years, share repurchases have cost companies $3.9 trillion, according to a column in The Wall Street Journal. With politicians on both sides of the aisle take aim at the practice, Jason Zweig weighs the good and bad of buybacks.
Suggested by Dave Sandstrom
(Please note: We try to avoid linking to articles that require subscriptions, but we cannot control others' websites. We apologize for any inconvenience.)
(initially posted March 2, 2023)
Not a Landaas & Company client yet? Click here to learn more.
More information and insight from Money Talk
Money Talk Videos
Follow us on Twitter.
Landaas newsletter subscribers return to the newsletter via e-mail.