What We're Reading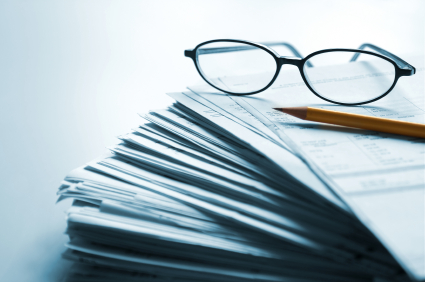 An occasional sampling of what's catching the attention of professionals at Landaas & Company
Strategists for BlackRock and other large asset management companies are downgrading their global forecasts for stocks in 2022. Given uncertainty from the Federal Reserve and other  central banks raising interest rates to fight inflation, some firms have been leaning away from stocks somewhat toward high-quality bonds, Yahoo Finance reports. While BlackRock lowered its short-term outlook for stocks, it continues to rely more heavily on equities than bonds in the long run.

Suggested by Kyle Tetting
Pundits have criticized the Federal Reserve for being too slow to boost interest rates. Now that it's raising rates at the most aggressive pace in decades, the Fed needs to be careful about when it declares "mission accomplished," the Wall Street Journal reports. "The hardest part lies ahead," says the article, which examines past attempts by the central bank to start and stop rate hikes as well as the mixed consequences.
Suggested by Art Rothschild
As stocks have entered a bear market and talk of recession abounds, experienced investment fund managers share perspectives they have learned through past downturns. Among the insights offered in a Capital Group newsletter, one portfolio manager says, "bear markets are an investor's friend, provided they remain calm, patient and focus on the long term."

Suggested by Tom Pappenfus
The Fed's aggressive action on interest rates led to the strongest U.S. dollar in years, compared to the currencies of major trading partners, another Wall Street Journal article explains. "The question for investors is whether this is merely part of the essential rebalancing of the global economy, or a big overshoot that might suddenly—and painfully—correct."
Suggested by Art Rothschild
An infographic from Visual Capitalist shows how bonds have helped investment portfolios quicken the recovery from bear market downturns since 1945. According to the chart, a portfolio filled only with stocks took more than three years on average to bounce all the way back from a 20% dip in stock prices. An allocation of 60% stocks and 40% bonds would reduce the rebounds to an average 2.5 years. The 40% stock/60% bond mix shortened the average recovery for 1.2 years.

Suggested by Joel Dresang
(Please note: We try to avoid linking to articles that require subscriptions, but we cannot control others' websites. We apologize for any inconvenience.)
(initially posted July 27, 2022)
Send us a question for our next podcast.
Not a Landaas & Company client yet? Click here to learn more.
More information and insight from Money Talk
Money Talk Videos
Follow us on Twitter.
Landaas newsletter subscribers return to the newsletter via e-mail.