What We're Reading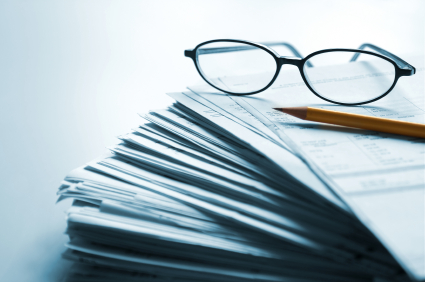 An occasional sampling of what's catching the eye of professionals at Landaas & Company 
Bonds performed worse in the first four months of 2022 than in any full year since 1842, Jason Zweig reports in The Wall Street Journal. Values have declined amid rising interest rates, prompting many investors to abandon bonds. But Zweig notes that the long-term total return on bonds has more to do with interest rates and reinvestments, suggesting bondholders should hold on. "If your recent losses make you feel like bailing out on bonds, remember why you own them," he writes. "Bonds aren't meant to make you rich; they keep you from becoming poor while paying you some income along the way."

Suggested by Chris Evers
In responding to occasional questions about tax consequences for financial gifts, Tom Pappenfus found a free online calculator that can help investors do the math. He says it also offers understandable explanations of the underlying tax policies.
In the book, "The Psychology of Money: Timeless Lessons on Wealth, Greed and Happiness," financial journalist Morgan Housel shares short stories illustrating peculiar ways that people behave with money. Then he draws practical lessons from the tales aimed at improving investors' behavior.

Suggested by Kendall Bauer
What was at least a temporary lull in rising bond yields suggests investors may be having more confidence that the Federal Reserve will slow down economic growth – and inflation. "With stocks dropping and anxiety high," said an article in The Wall Street Journal, "locking in returns by buying government debt has been looking better and better, investors said — especially at the higher yields that bonds now offer."
Suggested by Kyle Tetting
(Please note: We try to avoid linking to articles that require subscriptions, but we cannot control others' websites. We apologize for any inconvenience.)
(initially posted May 26, 2022)
Send us a question for our next podcast.
Not a Landaas & Company client yet? Click here to learn more.
More information and insight from Money Talk
Money Talk Videos
Follow us on Twitter.
Landaas newsletter subscribers return to the newsletter via e-mail.