Stock market reflecting lower expectations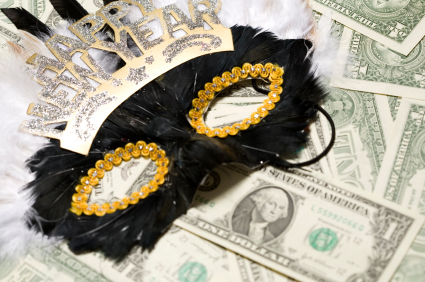 By Kyle Tetting
The year 2018 marked the worst in a decade for broad measures of U.S. stocks. After some late January weakness, stocks had been trending higher for most of the year before succumbing to uncertainty in the fourth quarter. Uncertainty is always part of investing in stock markets – and, long-term, creates opportunity – but the fourth quarter of 2018 was unnerving in its reminder of how quickly trends can turn.
Contrary to late-year stock market weakness, 2018 was filled with mostly positive economic news.
The unemployment rate has fallen to a near 50-year low. Inflation has remained in check. The confidence of purchasing managers, small businesses and consumers have hovered near post financial crisis highs. Likely GDP growth around 3% for all of 2018 should reflect that actual economic growth supports economic optimism for the year.
Stocks aren't driven by economic data directly, but the earnings and interest rates that do drive stocks also have been favorable. Data from Thomson Reuters Eikon suggest 2018 earnings growth of more than 23%, the best year since 2010. And, with inflation still below the 2% target, the Federal Reserve has continued a deliberate pace of normalizing interest rates rather than aggressively raising them to combat inflation.
Here is how to reconcile weak market performance with mostly positive data: Stock markets are forward-looking.
Stocks entered 2018 projecting optimism for the year.  After a very strong 2017 for stocks, the S&P 500 began 2018 with a forward P/E of 16.4, a modest premium to any reasonable long-term average. Investors had priced in continued economic growth and strong corporate earnings.
At the same time, current valuations point to a decidedly less optimistic view of the future. Stock market declines have pushed the forward P/E for the S&P 500 to less than 14.5, a discount of more than 8% to long-term averages. The discount reflects ongoing uncertainty about both the global economy and the impact of tariffs, in addition to concerns about potential economic slowdown in the United States.
On the earnings front, corporations have enjoyed record-high profit margins that are likely to diminish as this economic cycle ages. With revenue expected to slow and the benefits of tax cuts offering no year-over-year benefit to earnings growth in 2019, earnings estimates have weakened in recent months. This, too, is priced into stocks.
It's safe to say the S&P 500 is a deal right now relative to historical averages, but remember that deals can always get better. While the biggest current uncertainties are solvable, they'll weigh on stock prices and economic growth more broadly until investors see resolution.
What, then, is an investor to do?
Economic conditions point to slowing but continued modest economic growth. Corporate profits, too, are set to grow more modestly, but valuations reflect that modesty. And, if uncertainty persists, volatility is sure to remain.
If your portfolio is already properly balanced, there is probably little you need to do. Your stock allocation can participate in the opportunity that below-average valuations present while your bonds and cash provide moderation and a place to turn, should things get worse. You may wish to lean into the opportunity or away from the risk, but it shouldn't be at the expense of what history and your own experiences have shown to be the right allocation for you and your objectives.
That isn't to say investors should do nothing to respond to heightened volatility and the accompanying risk and opportunity the market has afforded. While there are some broad principles that apply, the right answer will always be unique to each investor.
Investors should continue to ensure they have less-volatile investments sufficient to meet 5-7 years or more of income. This eliminates the need to think short-term about long-term investments like stocks. Fortunately, as interest rates have moved higher in recent quarters, less-volatile alternatives like cash and high-quality bonds now provide some meaningful returns on their own. With sufficient safe money, investors can wait out even bear markets which, on average since 1945, recover nearly all their declines within two years.
Consider the opportunity that stocks trading at a discount can provide to investors with a long-term view, but don't assume that they won't get cheaper. Dollar-cost averaging can be a great way to put a little to work now for investors seeking more stock exposure, while still having the opportunity to invest more later, should stocks get cheaper.
Remember that market leadership changes across economic cycles, and more defensive names have begun to stand out. Strong businesses with meaningful dividends can provide a way to generate some total return even if stock prices stagnate. Since 1950, dividends have accounted for about 30% of the total return of the S&P 500. More growth-oriented stocks may still lead, but adding to more defensive names can make sense when prices are reasonable.
We enter 2019 with far lower expectations than 2018. Returns in 2018 tempered expectations compared to 2017, but earnings estimates and economic forecasts also point toward more modest growth. Resolution on a few key uncertainties could provide unexpected upturns, but balanced investors don't rely on surprises. We continue to shield portfolios from the risks of short-term volatility and remain cautiously optimistic about the path ahead.
Kyle Tetting is director of research and an investment advisor at Landaas & Company.
(initially posted January 3, 2019)
Send us a question for our next podcast.
Not a Landaas & Company client yet? Click here to learn more.
More information and insight from Money Talk
Money Talk Videos
Follow us on Twitter.
Landaas newsletter subscribers return to the newsletter via e-mail.