Signs of the times: Check risk levels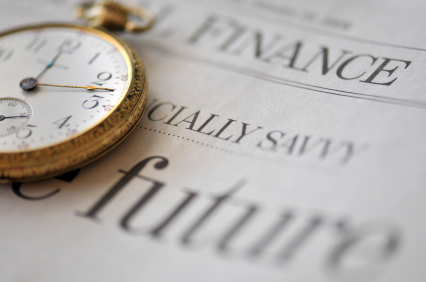 By Kyle Tetting
Investors saw the S&P 500 close at new all-time highs 62 times in 2017. While it wasn't a record for new market tops in a year, it was just another indication of the general optimism investors had for stocks. Down days were rare – a couple in a row, even rarer.
Euphoria bubbled over into early 2018 until stocks topped out on Jan. 26. Within two weeks, the S&P gave back nearly 10.2%, officially entering correction territory. While market corrections are not unusual – they occur about once a year – there are signs that the latest sell-off might be exceptional.
For starters, there is debate about where we stand in the correction. While the S&P 500 has not regained the Jan. 26 high, some definitions – and there are many – mark the end of the correction as July 25, when the S&P 500 closed 10% above the Feb. 8 trough. No matter how you measure, though, the correction lasted at least 115 days, the longest such stretch since August 1984.
It isn't just duration that makes the current environment different. We are in the middle of what is quickly approaching the longest bull market in the 61-year history of the S&P 500. Investors should be asking how an abnormally long correction and a record bull market can coexist. After all, a bull market and a correction paint very different pictures of investors' outlook for stocks and the economy more broadly.
The current bull market has a solid foundation. Earnings growth has been especially robust in recent quarters, and the forecasts for full-year 2018 and early 2019 remain strong. Low unemployment, accelerating GDP growth and other reasonably secure economic data further support the continuation of this bull market. A recession does not appear imminent, and investors appear confident in earnings forecasts.
Then again, economic optimism may have led to the correction in the first place. Early-year fears about inflation and the resulting reaction by the Fed precipitated the late January decline. Concerns over North Korea, trade wars and a variety of other factors continue to pressure stocks. While reported earnings growth has been robust, it has not been enough to propel the market past the previous peak.
It should be noted that strong corporate earnings the past few quarters were already reflected in 2017 returns. The stock market is, after all, a leading indicator. But while earnings growth is likely to be cut in half in 2019, that still suggests another 10% earnings growth next year to support stock returns.
Further, while stocks are no longer cheap, the earnings yield for the S&P 500 remains compelling even relative to now higher yielding bonds. At less than 17 times the next 12 months of earnings, the current price-to-earnings multiple does not suggest stretched valuations.
The underlying fundamentals that have supported a nearly 9½-year bull market remain largely intact. Nevertheless, we should begin to shift our expectations toward slowing growth, especially on the earnings front. Cracks exposed in the most recent market correction should remind investors that market volatility can be driven by many factors.
The debate about the latest correction, the length of the bull market and the timing of changes in each are just some of the many signals investors attempt to decipher as they consider how to invest for the long run.
More importantly, a waning appetite for risk should inform how investors allocate for the future. After years of strong gains, now is an excellent time to revisit balance, back off from overexposure to areas of risk and ensure that safer investments really are safe.
Kyle Tetting is director of research and an investment advisor at Landaas & Company.
(initially posted Aug. 1, 2018)
Send us a question for our next podcast.
Not a Landaas & Company client yet? Click here to learn more.
More information and insight from Money Talk
Money Talk Videos
Follow us on Twitter.
Landaas newsletter subscribers return to the newsletter via e-mail.