Self-awareness helps you help advisor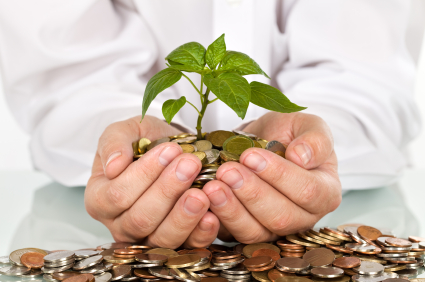 Note: Brian Kilb has been corresponding regularly with his clients, sharing his thoughts about the economy, the markets and long-term investing. Below is a recent message that is particularly important amid market volatility, encouraging investors to reflect on their temperament and discuss it with their advisor.
By Brian Kilb
A number of months ago I read an excellent book entitled "Insight," by Tasha Eurich. I'm not much for self-help books, but this was an excellent read and one of my favorites in the last couple years. The subtitle suggests the book is, "The surprising truth about how others see us, how we see ourselves, and why the answers matter more than we think." Since reading the book, I have truly found myself looking at things differently.
Much of the time we spend together is trying to find some means for you to feel financially secure. That in no small part involves identifying financial risks, explaining those risks, and getting you comfortable that we have addressed those risks the best we can. Pretty straight forward. But then again not.
There is a lot of objective data in my profession, but at the end of the day, it's our perception of risk that drives how we feel. You'd think if we were all given the same set of data points we'd draw the same conclusions, but in my experience, that's seldom the case. There is perhaps no better example in my lifetime than Covid and our response to it. Witness that many people can see the same thing, have the same data, and draw completely different conclusions. Then based on those conclusions, they choose completely different behaviors.
That idea, and the unique nature of how we all process information differently, made me think of Tasha's book about self-awareness. How well do you know yourself as an investor? Are you worried about your financial future or feel secure? Do you see yourself as having a strong tolerance for risk or not? Do you have a good grasp for the basic concepts or feel totally uncomfortable? It's important for me to know not just how I feel about those questions but how you feel as well.
Part of my job is to make sure your answers to those questions are in sync with my observations. In the most general sense, if you tell me you're an aggressive investor and you ultimately don't tolerate volatility well, then that can create a problem. It's not just my job to make sure we are invested properly but also important that I work hard to make sure I properly understand how you view your investments and financial goals. I need your help to do that.
It's not good enough for me to think you're on the right path. I need to make sure you're aware of how the decisions we make may impact your future. Putting some effort into your own understanding of how you feel can help us both be successful when it comes to making good decisions and feeling good about the path we're on. How you feel about the questions above always are great conversations when we meet.
Brian Kilb is senior vice president of Landaas & Company. 
(initially posted February 4, 2021)
Send us a question for our next podcast.
Not a Landaas & Company client yet? Click here to learn more.
More information and insight from Money Talk
Money Talk Videos
Follow us on Twitter.