Recovery: Work in progress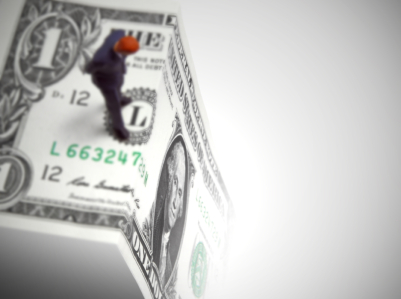 By Joel Dresang
I quit my first job after college in the throes of a recession. While many of my classmates were struggling to find work, I impetuously left a perfectly decent professional position to study abroad. I went from earning money to spending it.
I think of that now because my daughters are in their twenties during this pandemically induced global downturn. Knowing what I know now, as a father speaking to a grownup child, I try to imagine how I would have advised myself at age 24.
Jobs are important. They bring us income, of course, but they help us develop skills for work and life, and they let us form relationships.
Beyond individual benefits, jobs help economies. The income we earn fuels the consumer spending that drives nearly 70% of the U.S. gross domestic product. The work we do contributes to the prosperity of our employers, which benefits our coworkers and other stakeholders, including business partners and investors.
In the 2020 Investment Outlook Seminar, Bob Landaas noted his concern about jobs as the economy continues to recover from the pandemic lockdowns of the first quarter.
"Of course, the challenge is that in the span of weeks, we saw 22 million jobs simply vanish because businesses shut down because we weren't sure what the future would look like," Bob said, adding that about half of those jobs have returned so far. "But the reality, if you look at what the Federal Reserve has said, if you look at what any number of economic think tanks have said, is that some of those jobs aren't going to come back. And so, I think the labor market continues to be the key piece that we look at because it's such an important piece of our economy."
One crude look at the fractured employment picture since the pandemic is the number of job openings vs. the number of people who are unemployed—that is, out of work and seeking a job.
That comparison overlooks the fact that not everyone who's unemployed would qualify for every job opening. Still, it illustrates how there are many more wannabe workers than opportunities now, a flip-flop from the scenario at the beginning of 2020.
When applicants outnumber openings, the law of supply (the purple line) and demand (in green) suggests wages won't rise quickly. So joblessness also affects workers who are still employed, with implications that worker incomes won't foster higher consumer spending, which again, is the lifeblood of the U.S. economy.
Bob's not the only one worrying about workers' reversal in fortunes.
Investment advisors remind us that the economy is not the stock market, but they also identify the fundamental factors for long-term returns as earnings and interest rates.
Powell has cited the risk of protracted unemployment as "one of the reasons why our response was so strong and so urgent" since the outset of the pandemic, to push interest rates near historic lows.
Chasing jobs
Ways to keep tabs on the labor market:
Initial claims for unemployment insurance. Weekly data collected from states offers the most immediate indicator of job losses among employees covered by unemployment insurance. The four-week moving average smooths out volatile weekly numbers.
Employment situation. Released the first Friday of each month, this report covers non-farm jobs, as conveyed by employers, and household survey data on individuals' employment status.
Job openings and labor turnover. Lagging monthly data suggests employers' demand for workers based on postings, hiring, layoffs, discharges and voluntary separations.
"The risk is that, for example, people are out of the labor force for an extended period of time. They lose their attachment to the labor force, and it's harder to get back. Your skills atrophy. It's harder to get back in. And the record is, if you don't get back in very fairly quickly, it can be harder to get back in," Powell said. "And that holds down the whole economy; and, by the way, it also—it places enormous burdens on individuals who may have this happen to them at an important stage in their career."
And with initial stimulus from Congress petering out and cases of COVID-19 resurging, some labor market signs suggest further weakening. For instance, while the latest unemployment data shows the number of jobless Americans falling by more than 12 million, or 52.1% since April, those who have been unemployed 27 weeks or longer has almost quadrupled to more than 3.5 million.
During the Great Recession, I was a journalist chronicling stories of individuals whose lives were disrupted by job loss. Many followed the pattern described by Powell: The longer it took to find a job, the dimmer their prospects seemed.
For instance, many long-time manufacturing workers found their job-specific skills become obsolete when their factories closed. Too often, they were too young to retire and felt too old to start over.
I also reported on success stories, however. Some individuals underestimated their value on the labor market and found new employers who appreciated them more than the ones that let them go. For them, unemployment was a harsh wake-up call that helped them overall, over time.
Of course, there's a difference between losing a job and leaving one.
It's impossible to measure the risk I took vs. the reward I reaped by quitting my job and traveling overseas when I was 24 and 25. My experience abroad didn't necessarily improve my job opportunities or earning trajectory. When I returned to the U.S., I finished my advanced degree and then resumed professional pursuits.
And it wasn't as if I didn't think it through. Rather than just traveling abroad, I enrolled in graduate school to defer payments on my student loans. I also lived relatively cheaply as a student and established friendships and support networks that would have been harder to set up if I were just an itinerant tourist.
Even for the time, my expenses to travel and live abroad were minimal. Over a lifetime, those investments probably have paid off for me in ways I can't quantify. They hastened my maturity, awakened a sense of global awareness and provided me with a small taste of what it's like to stand out as an outsider. I hope that the countless kindnesses I felt as an international student have been paying dividends for others over the years.
In investment terms, I had a higher risk tolerance four decades ago. If the income and résumé-building I forsook to follow my wanderlust was ill-advised at the time, at least I've had time to recover and move on.
During the Great Recession, I met people who lost their jobs and consoled themselves by saying, "Everything happens for a reason." It seemed trite at the time, but I have learned that misadventures often have a way of working out—especially for those who have more time.
Here's hoping that that's the story of this recession—not only for the individuals impacted but also for the economy at large and the investors who benefit from it.
Joel Dresang is vice president-communications at Landaas & Company.
(initially posted November 27, 2020)
Send us a question for our next podcast.
Not a Landaas & Company client yet? Click here to learn more.
More information and insight from Money Talk
Money Talk Videos
Follow us on Twitter.
Landaas newsletter subscribers return to the newsletter via e-mail.